Maggie Abernathy with Topical English joins us today.
She shares 3 tips for using topics to study a language.
You'll find out how to use these tips to sharpen your IELTS study strategies.
This gives you an opportunity to learn things you're interested in.
It also helps you prepare for the wide variety of Speaking and Writing topics you might meet.
How did she come up with the idea for Topical English?
She wanted to take a yoga class in Korean and didn't know any of the vocabulary.
As she studied the specialized vocabulary in preparation for this class, she discovered this is a great way to learn!
The ideology behind Topical English is to choose study topics based on interest or need.
Tip #1: Think about what you will do with the vocabulary
If you are focusing on vocabulary related to sports, do you want the vocabulary you would use when playing or watching?
Dive into a specific topic, learning all the related vocabulary you can.
This is a great way to prepare for IELTS Speaking and Writing topics.
It is a way of creating an arsenal of vocabulary, so you're prepared for every question.
Strategies Created by a Former IELTS Examiner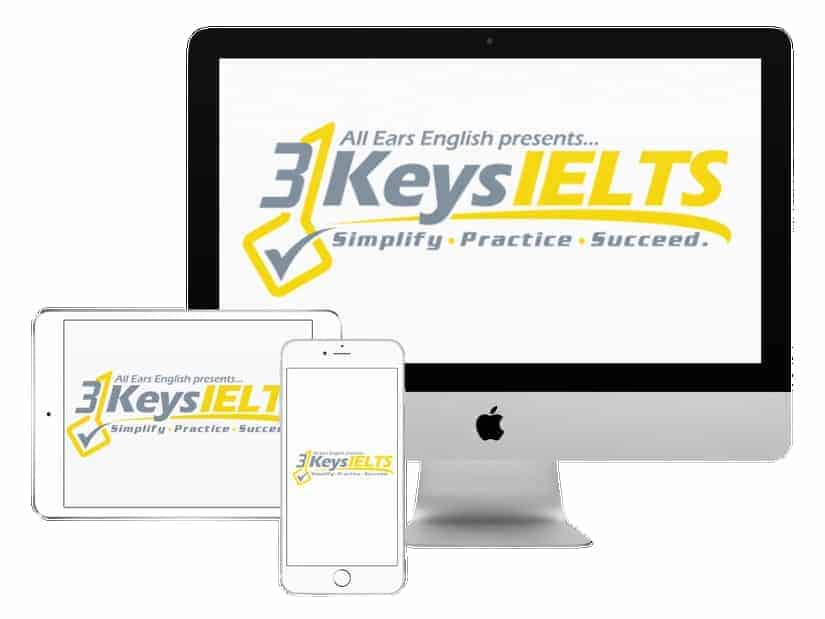 100% Score Increase Guarantee with our Insider Method

Are you ready to move past IELTS and move forward with your life vision?

Find out why our strategies are the most powerful in the IELTS world.

When you use our Insider Method you avoid the BIGGEST MISTAKES that most students make on IELTS.

Click here to get a score increase on IELTS. It's 100% guaranteed.
Tip #2: Set measurable goals
Example: I want to be able to understand a yoga class.
In this scenario, you don't need to know everything about yoga.
Instead, you need to know language describing the body and poses.
Words and phrases a teacher will use would be the focus of your study.
Make sure goals are measurable.
For this goal, attend a class and see how well you understand!
For each goal, decide specifically what you want to be able to say or understand.
Don't make goals too broad.
Choose something very specific.
Example: I want to understand a news article about NASA's latest voyage.
You can then focus on the vocabulary that might come up.
Measure if you reached the goal by reading the article and assessing how much you understand.
Tip #3: Practice with both input and output
It's much easier to focus on input and ignore or avoid output.
However, you must also practice output.
This is especially important as you're preparing for the Speaking exam.
Keep a journal and write what you think about what you read.
Write a dialog about what you've read and then speak it out loud with a friend.
Simulate the environment where you will use this vocabulary.
When practicing for the Speaking exam, talk in the mirror or to a printed image of a face.
This way, the things you've been practicing and learning will come to mind on test day!
Where can you find more information about Topical English?
The website to visit is topicalenglish.com.
You can find in-depth explanations of phrases, phrasal verbs and idioms.
Quizzes and activities are provided to give you practice!
They are also on Instagram as Topical English.
Different content is posted each place, so check them both out!
Takeaway
Focusing on specific topics is extremely useful when preparing for the IELTS exam!
Maggie's tips can help you be ready for the variety of Speaking and Writing questions IELTS might throw at you.
Decide which topics you want to focus on, and be specific!
Then, set measurable goals for yourself.
For all the strategies you need to get a 7+ on IELTS, sign up for 3 Keys IELTS!
What questions do you have from today's episode?
Please leave a comment below.