You won't want to miss this inspiring episode with 3 Keys student Ivan!
He shares how he conquered IELTS!
He is accomplishing his dream of moving to Canada and completing an MBA.
Today he gives details about the strategies he used to raise his scores.
Listen in so you can take his advice and get the score you need on IELTS!
What was Ivan's IELTS journey?
This was his third time taking the IELTS exam.
The first two times he took the general exam, and this time he took academic.
His hope is that this will help him have a better chance for Canada's express entry.
What scores did he receive?
He took the exam September 26.
Listening: 7.5
Reading: 8
Writing: 7
Speaking: 7
Before this latest attempt, he had struggled with Writing and Speaking.
His previous scores were:
Listening: 7.5
Reading: 7.5
Writing: 6.5
Speaking: 5.5
He then applied for a remark.
After the review, his Speaking score was raised to a 6.
Strategies Created by a Former IELTS Examiner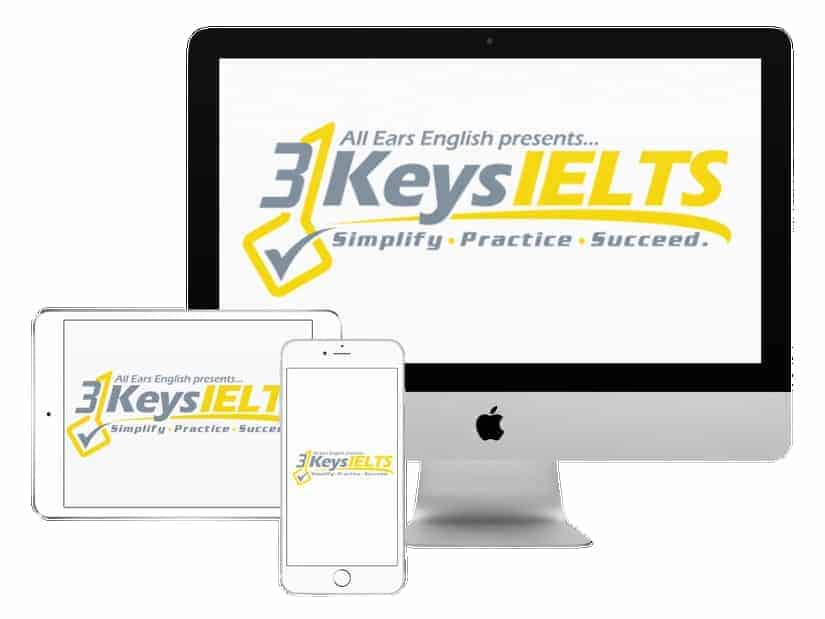 100% Score Increase Guarantee with our Insider Method

Are you ready to move past IELTS and move forward with your life vision?

Find out why our strategies are the most powerful in the IELTS world.

When you use our Insider Method you avoid the BIGGEST MISTAKES that most students make on IELTS.

Click here to get a score increase on IELTS. It's 100% guaranteed.
What advice does he give to raise Speaking scores?
Practice with a speaking partner!
He recommends speaking with a native friend or tutor.
The more you practice speaking out loud, the more comfortable you will be on test day!
He needed the motivation of another person holding him accountable and making sure he was speaking out loud.
He had a hard time forcing himself to speak out loud alone.
He signed up for a subscription service speaking with a native.
Once he made that investment, he was much more motivated.
How did he improve his Writing score?
He signed up for the 3 Keys IELTS study system.
The strategies were simple, clear and straightforward.
The template sentences gave him the framework to organize his essays.
He took the 3 Keys computer-based study program.
Because of this, he had a chance to practice the highlighting function.
On test day, he noticed other students were not using the highlight function.
He was grateful that he had taken the computer-based course so he was familiar with the functions and could use them.
Ivan's tips for improving IELTS study habits
Make your exam preparation similar to your test day experience.
If you are taken the paper-based exam, write your practice essays by hand.
If taking the computer-based exam, practice typing without a spellcheck function.
You must also practice touch typing, without looking at the keys.
If not, it takes too much time to type your essays and makes it easy to make typos.
He highly recommends timing yourself and leaving time to proofread essays.
Takeaway
With the strategies he learned in 3 Keys IELTS, Ivan was able to rock the IELTS exam!
He got the scores he needs and now can immigrate to Canada to complete an MBA.
You, too, can get the scores you need on IELTS and accomplish your dreams!
Get the strategies Ivan used by signing up for the 3 Keys IELTS Success System!
We guarantee your score will increase, or we'll refund your money AND pay the cost of your exam!
What questions do you have from today's episode?
Please leave a comment below.