If you've taken IELTS and not gotten the scores you need, don't give up!
Today you'll meet Roseched, a 3 Keys IELTS student.
She nailed her needed scores on her third attempt.
Listen in for her valuable tips on scoring 7 or higher.
Why is Roseched taking IELTS?
She is originally from Saudi Arabia.
Currently, she is working as a nurse.
She is taking IELTS to immigrate to the United States.
What Speaking scores did she receive?
Twice she got a 6.5!
She was only half a band from the 7 she needed!
It was incredibly disappointing for her to get so close but not be able to get that 7!
She feels she was not confidence enough and should've been more relaxed and even silly.
How does confidence help your score?
It improves fluency.
If you're relaxed and confident, you'll be able to speak more easily and fluidly.
It boosts your pronunciation score.
When relaxed and confident, you can more easily show emotion and variety of intonation.
It gives the Examiner a much better overall impression.
Strategies Created By a Former Examiner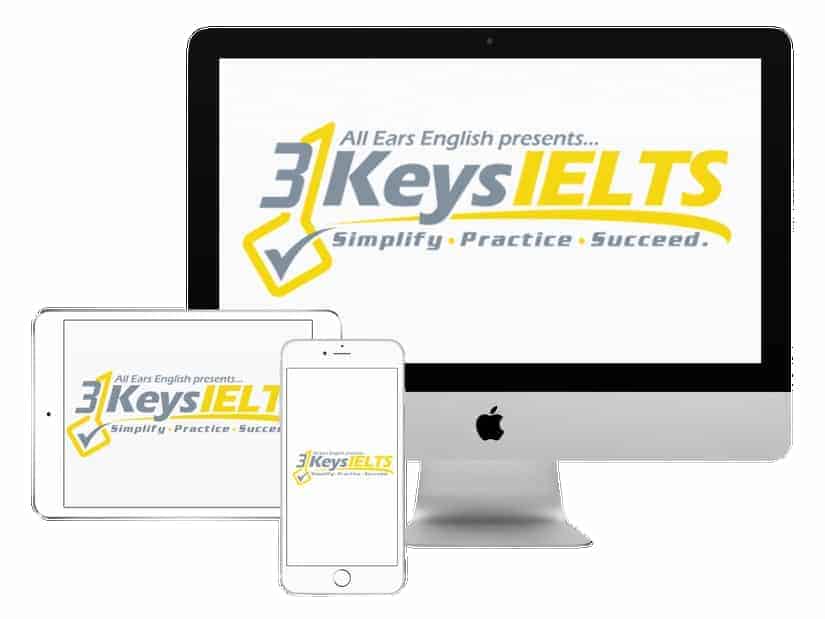 100% Score Increase Guarantee with our Insider Method

Are you ready to move past IELTS and move forward with your life vision?

Find out why our strategies are the most powerful in the IELTS world.

When you use our Insider Method you avoid the BIGGEST MISTAKES that most students make on IELTS.

Click here to get a score increase on IELTS. It's 100% guaranteed.
How can you go from 6.5 to 7?
She recommends you follow the 3 Keys study system!
She learned strategies which helped her show natural fluency.
A score of 6 is for a student, whereas a 7 is for someone who sounds native and natural.
When she got her 7, she smiled and enjoyed the test.
She sounded elated when responding to happy, positive questions.
If a question made her sad, she let it sound in her voice.
How can you relax if you are anxious on test day?
She told a joke to lighten the mood when she first entered the room.
She asked if she could remove her mask so the Examiner could see her red lipstick.
It was funny because the test was over Zoom, so of course she didn't need to wear a mask!
Impressive, interesting vocabulary
Roseched learned in the 3 Keys system what type of high level Vocabulary she needed to use on Speaking.
She also learned how to use it every day and strategies for practicing.
At work, she was able to speak with colleagues and doctors.
You can't magically use high level words on test day if you haven't practiced using it before.
How can you overcome embarrassment when trying out new vocabulary?
First, you must acquire the vocabulary.
Read the news
Listen to podcasts
Second, you must use it!
If you don't have anyone to speak with in English, talk to yourself out loud!
Don't worry about being perfect, just practice speaking!
How can filler phrases help your score?
Roseched used filler phrases to buy time.
This is a great strategy!
Honestly speaking, that's a tough question. Let me think about it.
You don't want to do this many times, but a couple times is native and natural!
Especially in Part 3, questions can be odd and a native might use a filler phrase.
What 3 Keys strategies helped Roseched succeed?
She says, "It's super simple."
This makes it very easy to follow!
She learned that she needs to be specific.
You need more details in every part of the Speaking exam.
What is her plan now that she's past IELTS?
She is awaiting her Visa approval.
She feels ecstatic and elated!
Last week she received her scores and she is still on cloud nine!
She is excited to move on with her goals and dreams!
Takeaway
You can get the same strategies that helped Roseched get past IELTS!
You need a study plan, and clear strategies that are connected to the scoring system.
Jessica was an Examiner for 14 years and used her insider knowledge to make the 3 Keys IELTS Success System.
What questions do you have from today's episode?
Please leave a comment below.