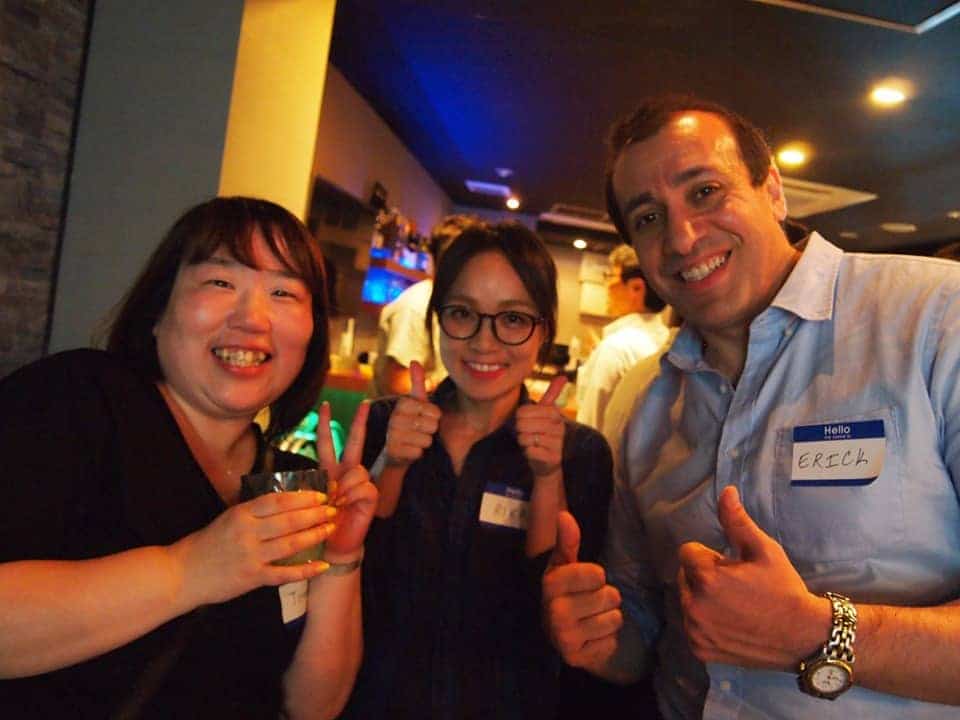 Have you heard people use the word "sure" in English conversations?
Does it feel as though this is a word that has multiple uses in English?
If you have ever felt confused by this word, you are not alone.
We're going to look at the different uses for the word "sure," and why intonation is so important with this.
Get Your Transcripts Today!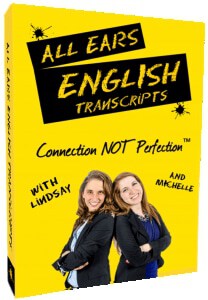 Make sure you understand every word you hear on All Ears English.

Bring your English to the advanced level with new vocabulary and natural expressions.
Subscribe and get the transcripts delivered by email.

Learn to speak naturally with the American accent.
We have a listener question and story that may interest you on this topic.
Hello, I am Misa from Japan.

I am a sophomore in college, and pursuing a degree in Business Administration in North Dakota. I had actually never heard of this state before, so it's interesting that I chose this place to live. Anyway I started listening to your podcast three years ago. I was enjoying it on everyday, but then I stopped listening after I graduated high school. I am back now and catching up on a lot of episodes that I missed.

I have a job cleaning at my university, and it's quite boring. Your episodes keep me going and make things more interesting. I really appreciate that! I can also understand more content than before, so I'm happy to see my improvement.

I've told a lot of my story, and now I have a question. I sometimes get confused when I hear "sure" as a response. For example, "Do you want to use the towel?" "Sure". To me, "sure" doesn't sound like a positive and willing answer. It actually sounds like a bit of an unwilling response when people think "Since you ask me… I will do it."

So as I mentioned before, if they want to use the towel they should say "Yes" rather than "Sure". Do I understand the nuance of "sure" wrong? Are there multiple ways you can use this word? I would really appreciate it if you could make an episode about this question.

Thank you, you guys are awesome!:)

By the way I really like how you guys love Japan and bring it to e conversation often. I hope I can meet you guys in person someday.
The Complexity of Some English Words
The truth is that "sure" is a VERY complex word.
It's one of those words that can be used in many different ways and that can make it a bit confusing at first.
For example, you can use it as "you're welcome" as shown in episode 702 You're Welcome, Sure, No Problem–What's The Difference?
It can also be used to show that you don't believe someone and this can be a bit negative in how it is said and received.
It can be used to show you are certain of something, so you might say something like "I'm sure I left the newspaper on your desk."
These are just a couple of examples of how you can use the word "sure" in conversation.
There are many more, but today we're going to focus on using "sure" when someone asks if you want to do something or if you can do something.
It's All About The Tone of Voice
So when you see that there are multiple uses for the word sure, you might wonder what helps to differentiate how it is used in conversation.
When you look at the multiple uses for the word sure, it comes down to one thing that separates it in conversation–Intonation!
Intonation is important in every aspect of English, even when you are taking the IELTS Exam.
It's all about how you say "sure," and that will dictate how it is received too.
If you say sure in an enthusiastic way then it's received well.
In that instance you would say "sure!"
If however you say it negatively or sarcastically then it isn't received poorly, like if you said "yeah sure."
Different Uses For This One Word
If you keep in mind that the intonation is what it's all about, then that can help you.
There are a couple of different ways that you can use it, even within this one focus.
You can start to see how this can be confusing since it can be used in so many different ways.
Let's look at a couple of different ways you can use "sure" in this capacity.
Enthusiastic: This is the very best and most positive way. It makes you feel good saying it, and it also makes the other person happy when hearing it. You are agreeing to something or helping them to feel at ease. You might say something like "Do you want to go to the party? Sure!"
Annoyed: It's almost as if you are giving in or like you're being inconvenienced. You don't necessarily want to do what is being asked of you, but you're giving in and not in the best way. The conversation may go something like this "Can you help me to move my dresser? Yeah sure, I guess I can do that."
Uncertain: It may be a question or request that catches you off guard. It may be something that you didn't expect to be asked. There are so many reasons why you may be uncertain when you are asked something, but the way that you use sure is going to be the same. You might say something like "Do you mind if we do math together? Um sure, I suppose we can do that."
You can start to see the different ways this one word can come across, and it's all based upon tone of voice.
Keeping The Various Uses In Mind
Sure is one of those words that really needs the intonation best suited for the situation you are in.
Words like "absolutely," "definitely," "I don't know," or "no way" are more obvious and can be used interchangeably.
Sure can certainly be used, but it's all about the tone of voice.
Be aware of this and then use the tone that you want to convey, and you'll be just fine.
This applies directly to conversation, but remember that texting a word like "sure" can be tough.
It's impossible to convey intonation over a text unless you use an emoji with it.
So it may be best to choose your words through text more carefully, and perhaps stay away from sure in this context.
Sure doesn't have to be a confusing word if you are aware of the multiple uses, and if you use the right tone of voice to match your intent.
Roleplay With Different Uses
There are multiple ways to use "sure" and we're going to look at this in a helpful roleplay.
Lindsay and Michelle are trying to decide what to do this weekend in this roleplay.
Lindsay says: "You wanna go to the baseball game?"
Michelle says: "Umm, sure.."
Lindsay: "Is that a no?"
Michelle: "Well, it's just that it's pretty hot out. Should we do that another day?"
Lindsay: "Sure–"(annoyed)
Michelle: "What's the problem?"
Lindsay: "You never want to do stuff outside!"
Michelle: "I'm sorry! Fine. How about..do you want to go to that new restaurant with outdoor seating in the shade?"
Lindsay: "Sure! That sounds great!"
Michelle: "Amazing. See, I knew we'd agree on something!"
Takeaway
Sometimes the entire meaning of ONE word can change dramatically by the way you say it.
Listen for how it is used on TV, in conversations you have, and in other places in your day.
Try to be more expressive with your English because it really is important for your interactions
Remember just how important that intonations are, and it will help you to use the right one in your conversations.
If you have any questions, please leave them below in the comments section.
We'll get back to you as soon as we can.