Which Zodiac sign are you?
We recorded this episode on winter solstice.
This is the longest night of the year in the northern hemisphere and the shortest night of the year in the southern hemisphere.
Solstices mark the seasons.
This inspired us to talk about the 12 signs of the Zodiac.
We reveal the IELTS strengths and weaknesses for each sign.
Listen for your character traits and apply the corresponding advice to your IELTS study!
How can your Zodiac sign help you study for IELTS?
We are huge believers in identifying your strengths and weaknesses.
If your sign describes your personality, then these will be incredibly helpful!
If it does not, you can identify aspects of your personality in different Zodiac signs.
Once you're aware of your strengths and weaknesses, you can use our tips for how to apply them to your IELTS study!
What is the difference between astrology and astronomy?
Today's discussion deals with astrology.
astrology: the study of stars' effects on humans
The science of astronomy is very different.
astronomy: the study of every celestial body in the universe
Regarding how they are related, astronomy is the study of stars and astrology looks at how they affect humans.
#1: Ares (March 21 – April 19)
Ares is bold and ambitious.
They dive head-first into challenging situations.
If this describes you, you're likely
You'll have a higher natural level of confidence on the Speaking exam.
Go big and don't hide that on the Speaking exam.
Something to be wary of is don't get discouraged by jumping into texts and podcasts that are too difficult.
This sign is also the most at risk for taking IELTS without studying at all.
You definitely need to study!
#2: Taurus (April 20 – May 20)
Taurus is calmer, relaxed, more serene and enjoys soothing surroundings.
This could be a challenge on Speaking, as your Pronunciation might lack expression.
Work on your intonation and stress and go big with your pronunciation.
Listening is a strength, as you like receiving information.
This is likely to be your highest score, so lean into that!
#3: Gemini (May 21 – June 20)
Gemini is represented by twins, because it's interested in so many pursuits that it had to double itself.
Those who are Gemini keep themselves very busy and are always multitasking.
For IELTS, this will be a blessing and a curse.
a blessing and a curse: idiom meaning having positive and negative aspects
You are proactive and multitasking, able to spend a lot of time studying.
However, you could burn out if you do to much or don't prioritize tasks.
Having a study plan will be a top priority.
Spend the time to create a study plan or get into a study system that provides one.
Avoid reading forums and going down rabbit holes that waste your time.
Strategies Created By a Former Examiner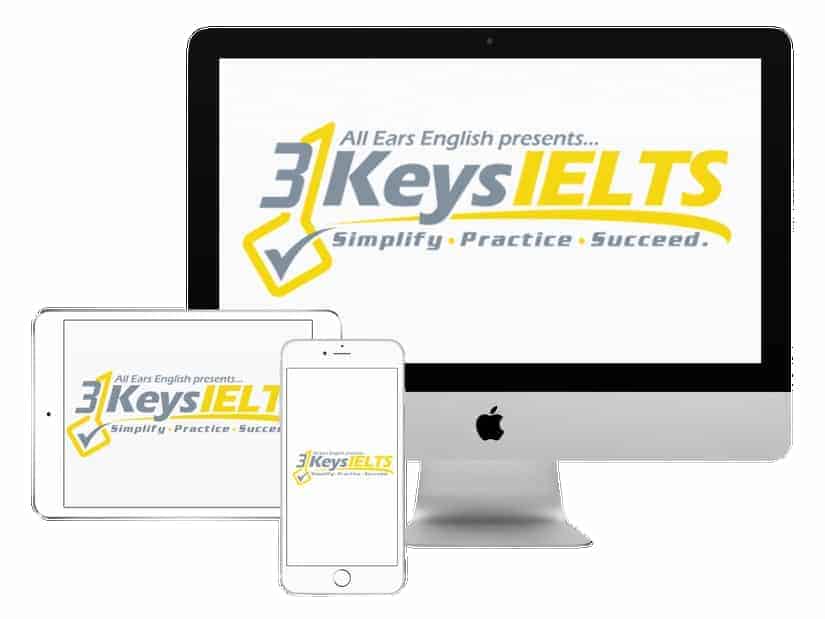 100% Score Increase Guarantee with our Insider Method

Are you ready to move past IELTS and move forward with your life vision?

Find out why our strategies are the most powerful in the IELTS world.

When you use our Insider Method you avoid the BIGGEST MISTAKES that most students make on IELTS.

Click here to get a score increase on IELTS. It's 100% guaranteed!
#4: Cancer (June 21 – July 22)
If you are cancer, you are intuitive and empathetic.
You need to be able to engage with your study materials.
Don't just listen to the news and BBC podcasts.
Find something more emotional, like a fiction podcast such as Mission to Zyxx.
You might find the Speaking exam difficult if the Examiner isn't reacting and you're used to reading reactions.
Even if the Examiner looks mean or doesn't react at all, this does not mean you're not doing well!
#5: Leo (July 23 – August 22)
Leo is vivacious, outgoing and loves to be the center of attention.
You love to be bold and interesting and you like people to like and respect you.
This would be a strength on Speaking, as you'll have the confidence to be in the spotlight.
On Writing Task 2, you should use personal examples.
They're real and you feel passionate about them.
This will be a strength for a Leo to expound on relevant personal examples.
#6: Virgo (August 23 – September 22)
Virgos are perfectionists and are very logical and practical.
If you're a Virgo, you're likely a great student and will do great on IELTS!
However, that perfectionism could be a detriment.
You might think too much on the Reading exam.
You might pause and stutter on Speaking because you're in your head.
You might worry about worrying too much!
Don't be a perfectionist about your English or it could hurt your IELTS score.
#7: Libra (September 23 – October 22)
Libra are fixated on balance and harmony and want symmetry in their lives.
This could be great for IELTS because you'll have a better idea knowing how much time to spend on each exam.
This could be a detriment if you're focusing on symmetry and not working on weaknesses.
Be thoughtful about where you need to spend your time.
Make sure you're working on the exams where you're weakest.
If Writing and Speaking are weaker, spend more time on those.
#8: Scorpio (October 23 – November 21)
Scorpios are passionate and emotional.
You might have a tendency to go off-topic if you're passionate about something and trying to fit it in where it doesn't fit.
You could also get too creative making up details or examples.
You still want to make sure everything fits and makes sense.
This could hurt you in Listening, Writing and Speaking.
Don't get distracted and lost in details or your own thoughts.
You need clear strategies to keep track and avoid this.
#9: Sagittarius (November 22 – December 21)
This sign seeks many pursuits with full force, chasing intellectual and spiritual adventures.
Your goal of what you want to accomplish after IELTS is likely very clear to you.
This is a great benefit, as it will motivate and drive you to get the score you need!
This could be a downside, however, if you are too too forward-thinking.
Along with the end goal, your focus must be on what you need to accomplish today.
Set specific things to accomplish each day.
#10: Capricorn (December 22 – January 19)
Capricorns are stubborn and organized and can also tend toward perfectionism.
You likely love to make lists and are meticulous at covering everything you need to.
If you have a study guide, you're very good at following it and checking everything off.
The detriment is the same as Virgo's, getting down on yourself if you make mistakes.
Don't worry about perfectionism at all, as it will get in your way.
#11: Aquarius (January 20 – February 18)
You love to help others and are the most humanitarian of all the signs.
You are likely an extrovert and gain energy from other people.
It will be key for you to not do this journey on your own.
You need to get support from a group and feel like you're helping others.
Our 3 Keys Facebook group is perfect for you!
#12: Pisces (February 19 – March 20)
The symbol for Pisces is two fish swimming in opposite directions.
This represents a constant division of fantasy and reality.
Pisces can lose itself in imagination and fantasy.
Be realistic about where you are now with your English language level.
Be realistic about what you need to do to study and how much time it will take.
Check in with an expert who can help you determine this and know what you need.
Takeaway
Even if you don't think astrology is reliable, you definitely heard some of your character traits mentioned today.
It is possible that you saw personality traits in a few of these signs!
It is vital that you recognize your strengths and capitalize on them!
It is also important to know your weaknesses and manage them so they don't stand in your way.
Whatever your Zodiac sign, we have the strategies you need in 3 Keys IELTS.
What questions do you have from today's episode?
Please leave a comment below.