Many students are worried about wearing a mask on their IELTS Speaking exam.
Today you'll get the strategies you need to overcome this challenge.
This will ensure you still get the score you need.
To find out what score you'd get if you took IELTS today, take our free, 2-minute quiz.
Not only will you get your estimated band score, but you'll also get free resources at your level!
Today's question
YouTube subscriber Bakhridinova asked:
Would you mind [making] a video for speaking part with masks please… l struggled a lot during my first exam…
We have received many other questions about masks and how they affect Speaking exam performance.
We've also talked to many students about their test day experience wearing a mask.
Can wearing a mask affect your Speaking score?
Unfortunately, yes!
Pronunciation score: decreases if you're mumbling or sound muffled
Fluency and coherence: decreases if you're hesitating or pausing
Vocabulary and grammar: decreases if you make mistakes
Wearing a mask could cause all of these score decreases.
If you're not prepared and haven't spoken much wearing one, you could mumble or sound muffled.
It could also make you hesitate and pause, and keep you from showing your fluency.
Additionally, it could make you nervous, causing you to make more mistakes.
How can you prepare?
Find the right mask!
Make sure it's comfortable.
Some are lighter weight and easier to breathe and speak through.
Be aware that Examiners know it's difficult.
It won't automatically affect your score.
It is similar to doctor's notes students can get for a stutter.
Examiner must make allowances and take the mask into account.
Strategies Created By a Former Examiner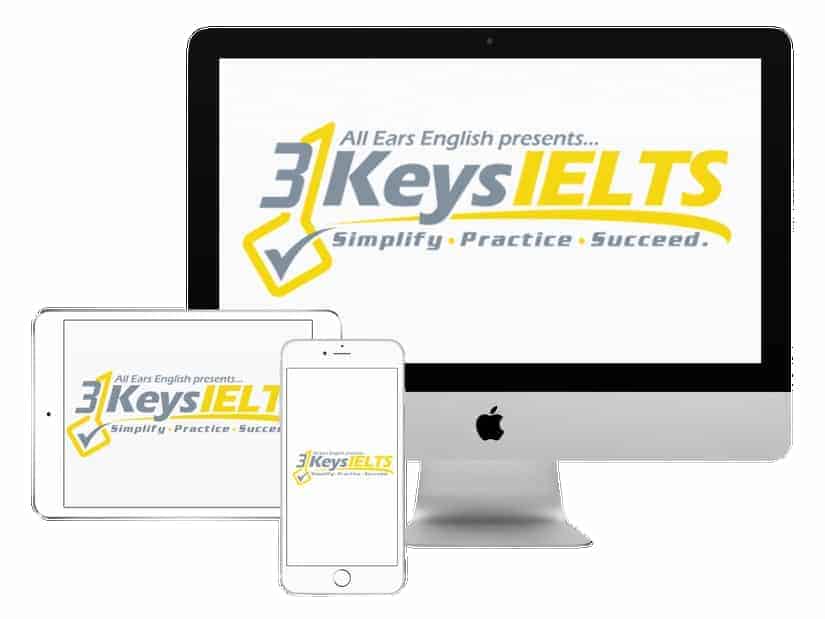 100% Score Increase Guarantee with our Insider Method

Are you ready to move past IELTS and move forward with your life vision?

Find out why our strategies are the most powerful in the IELTS world.

When you use our Insider Method you avoid the BIGGEST MISTAKES that most students make on IELTS.

Click here to get a score increase on IELTS. It's 100% guaranteed!
#1: Pronunciation
You need to avoid sounding muffled.
It is vital when wearing a mask to enunciate.
Make sure every sound is clear, and enunciate more clearly than when you aren't wearing a mask.
It is impossible to enunciate clearly enough when you are speaking fast.
You must be more expressive than when not wearing a mask.
Use hand gestures and allow emotion to show in your voice!
These strategies will get you the 7 or higher you need for Pronunciation.
#2: Fluency and coherence
Many of the hesitations and pauses can be eliminated if you control your nerves.
Practice using filler phrases so you can fill any space and avoid pauses.
Slowing down will also help your fluency score.
It gives you time to think of what you will say next.
Take a breath at the beginning of a section.
This won't affect your fluency score if you do it like a native.
#3: Vocabulary and Grammar
Confidence is key for this scoring section as well.
Nervousness can cause you to make more mistakes.
It can make you forget all the great vocabulary you've worked so hard to learn.
You need to know on test day that you are prepared and you have solid strategies.
In the 3 Keys system, we have an anti-anxiety module that is so helpful with this!
If you're struggling with anxiety or get nervous when taking an exam, sign up today for 3 Keys IELTS!
Buy time
There are great strategies for buying time when you need it on IELTS Speaking.
You can honestly acknowledge the discomfort and awkwardness.
I hope you can hear me through this mask! I know why they're necessary, but they're such a pain!
Natives narrate their thoughts and openly acknowledge struggles and awkwardness.
The goal is to sound like a native, so you should do this too!
Takeaway
If you are not prepared, wearing a mask could lower your Speaking score.
However, these strategies can help you make sure that it doesn't!
Practice answering Speaking test questions wearing a mask.
Use today's strategies of slowing down and enunciating when you practice.
This way you'll be ready on test day!
You'll be able to get the Speaking score you need in spite of the mask.
For all the strategies you need, sign up for 3 Keys IELTS!
Do you have questions about today's topic?
Let us know in the comments below!