How can your linking phrases push you from a band 6 to a band 9?
You must use a wide variety of linking words and phrases on both Writing and Speaking.
This is the only way to get a 7+ on Cohesion/Coherence.
Listen today for high level transitions that should replace common, boring linking words.
If your main struggle is Writing, sign up for our 3 Keys Writing module at allearsenglish.com/writingwise.
It's by invitation only for a limited time so get on the list before it closes!
#1: Transitions for adding ideas
Both "and" and "also" are too common!
Replace them with higher level transitions!
Additionally
Furthermore
In addition
These will boost your Cohesion/Coherence score.
Remember that every transition has meaning.
These must be used when adding an idea.
#2: Contrasting ideas
Don't use "but" over and over.
Instead, use high level linking phrases.
This linking phrase is not used often by students.
This makes it very high level.
This has the same meaning as "however" and "nevertheless."
Strategies Created By a Former Examiner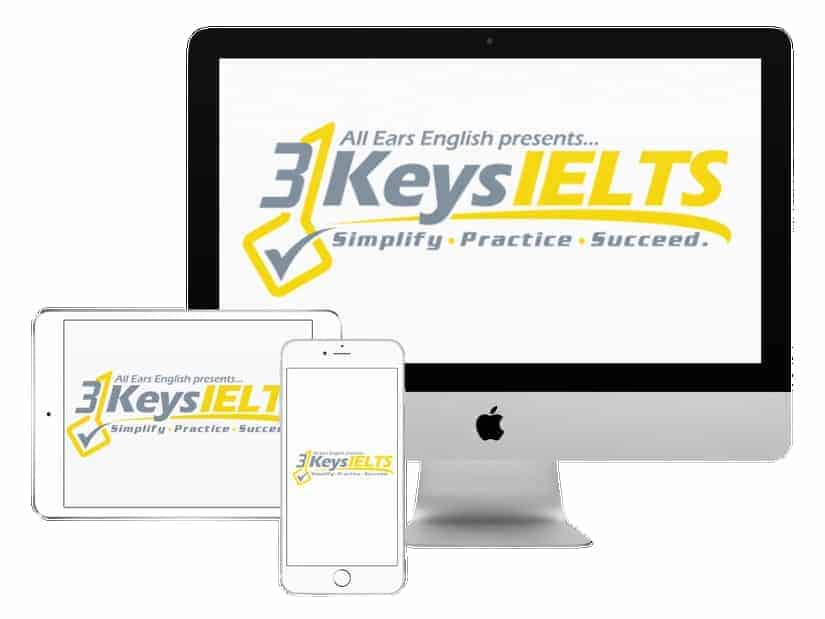 100% Score Increase Guarantee with our Insider Method

Are you ready to move past IELTS and move forward with your life vision?

Find out why our strategies are the most powerful in the IELTS world.

When you use our Insider Method you avoid the BIGGEST MISTAKES that most students make on IELTS.

Click here to get a score increase on IELTS. It's 100% guaranteed.
#3: Consequences
Avoid using "so" to share a consequence.
Instead, use some of the higher level options.
Hence
Consequently
Therefore
These are used to express the consequence of an action or situation.
#4: To express something previous
When you want to share what happened before, don't use "before."
This is a much higher level linking phrase because students don't often use it.
This will push your Cohesion/Coherence score up to 7+!
When to replace common transition words
After you finish writing, you must always proofread your essay.
Leave 5 minutes for this.
One of the things you'll look for is common, easy transition words.
Replace them with the higher level linking words and phrases you learned today.
Avoid repetition
Make sure you don't use the same transition word or phrase over and over.
Repetition of linking phrases lowers both your Vocabulary and C/C scores!
You have options!
Each linking phrase has parallels.
When checking your essay, look for repeated linking words and replace them.
Takeaway
You must use a wide variety of transitions on IELTS Writing and Speaking.
Each of these has meaning, so you must use them in the appropriate context.
Today's episode teaches you four of the most common contexts.
We provide high level linking words and phrases for each context.
Be sure to proofread your essay and look for easy linking words.
If they are low level, replace them with a higher scoring, less common linking word or phrase.
To get the 3 Keys Writing module with templates for every essay type, sign up today for our new Writing package!
What questions do you have from today's episode?
Please leave a comment below.