There are some words you are definitely going to use on the IELTS exam!
Two of these are "good" and "average."
These are both Band 6 words.
You need to know high level synonyms for them!
Today we'll teach you band 9 words and idioms to use instead of "good" and "average."
Use these instead to boost your Vocabulary scores!
Today's question
3 Keys student Lina Alhebshi posted this question in our Facebook group.
I always get confused between the words "endurable, tolerable, and bearable."

What's the difference between them?
This is an excellent question because these words can easily be confused!
Additionally, they are excellent high level parallels for "good" and "bad".
When you know how to use these on IELTS, you can boost your Vocabulary scores!
Watch the video now!
Words ending in -able
Any word that ends in "able" can be broken down to determine the meaning.
Each one means "able to be" + verb.
Then you just need to know the meaning of the verb!
Suffixes and prefixes often give clues to meaning.
Learn the meaning of the most common ones to help you break down difficult words.
Strategies Created By a Former Examiner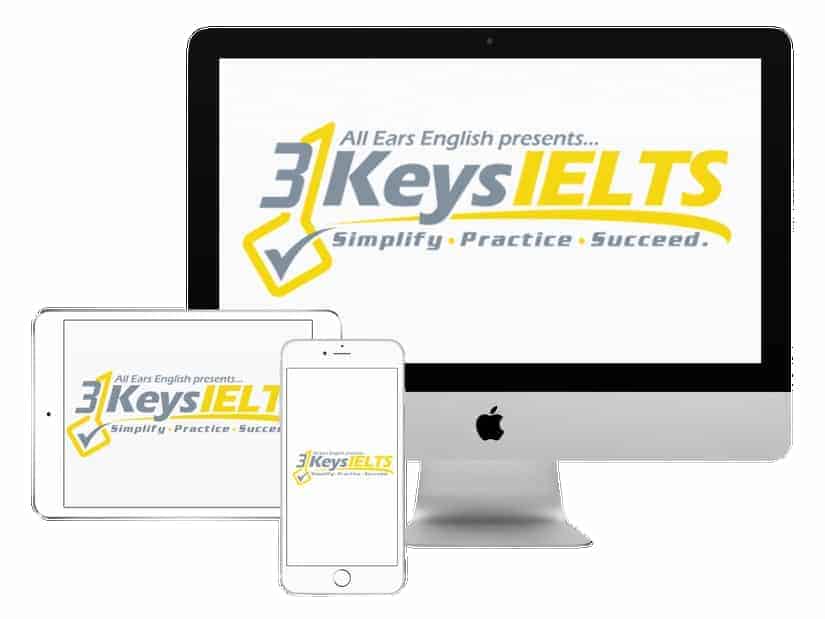 100% Score Increase Guarantee with our Insider Method

Are you ready to move past IELTS and move forward with your life vision?

Find out why our strategies are the most powerful in the IELTS world.

When you use our Insider Method you avoid the BIGGEST MISTAKES that most students make on IELTS.

Click here to get a score increase on IELTS. It's 100% guaranteed!
#1: Endurable
Endurable: Able to be endured
To endure: To suffer patiently through something difficult or painful
A Speaking Part 2 question might ask you to describe a time you were injured.
I broke my wrist in a motorcycle accident.

The pain was endurable, but paying to have the motorbike repaired was not!
#2: Bearable
Bearable: Able to be born/endured
To bear: To endure pain or difficulty
A Speaking Part 3 question might ask, "How is adolescence different today from in the past?"
Teenagers have to navigate social media now.

The pressure to be photographed at any moment would not be bearable.

I only had my picture taken a few times a year when I was young!
#3: Tolerable
Tolerable: Able to tolerate
To tolerate: To allow something you don't like or don't agree with
A common Speaking Part 2 question asks you to describe a person.
His negative attitude is barely tolerable.
When are these interchangeable?
Endurable and bearable can be used synonymously.
Endurable, bearable and tolerable are all interchangeable when describing:
Pain
Struggles
Difficulties
Challenges
However, depending on the context, tolerable can have additional meanings.
Tolerable as a synonym for "average"
Tolerable: Average, but not very good
Speaking Part 1 questions might include:
What is your favorite restaurant?
Are there good places to eat where you live?
Just yesterday I ate at a new cafe around the corner, and it was tolerable, but nothing to write home about.
Nothing to write home about: Idiom meaning mediocre, not noteworthy. It didn't blow you away.
Blow you away: Idiom meaning extremely good; impressive
Tolerably as an adverb
Tolerably: Adverb to describe prowess or skill level as average
This can be used to describe your own skill level.
I cook tolerably well. I could use some lessons!
You can also use it to describe someone else's skill level.
He plays the piano tolerably well, but he's great at the saxophone!
Takeaway
It's an extremely useful trick to learn meanings of prefixes and suffixes.
This can help you discover the meanings of unfamiliar words on IELTS Listening and Reading.
Today's high level words and idioms can also help boost your Vocabulary scores!
Instead of "good" or "average," use "tolerable."
For more tips and insider advice to increase your IELTS score, get into 3 Keys IELTS!
If you haven't taken our free, 2-minute quiz to get your estimated IELTS band score, check it out today!
What questions do you have from today's episode?
Please leave a comment below.