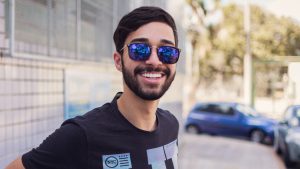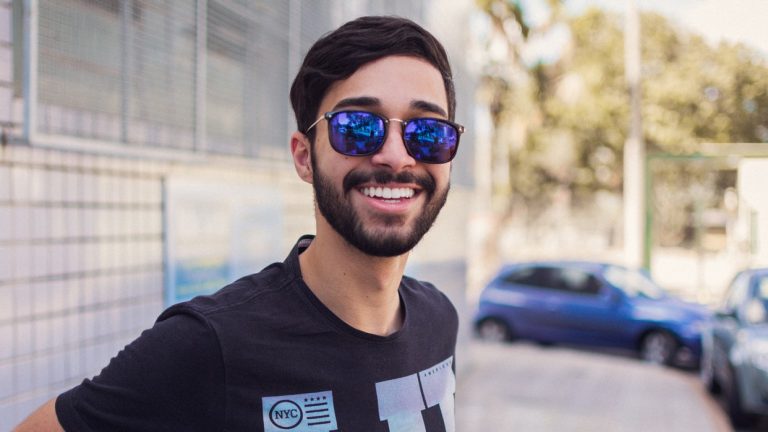 When you hear somebody ask "how are you," have you ever heard the response of "I'm good"?
Alternatively have you ever heard somebody respond with "I'm well" in English?
Though both are proper responses, one is more common in everyday conversation.
There can be differences between an academic or professional setting vs. personal everyday conversations.
We're going to help you to understand which works best, and what the differences are really all about.
Here's a question that talks about this difference and points out a real life example of this lesson.
Hi Lindsay,

I hope you are doing well. I have been listening to your podcast for several months. Some of your topics are not of interest to me because I'm not living in the US. While others are quite interesting and have helped me to achieve progress in my English skills.

I have a question for you today. I've often heard one of you reply to the question "how are you?" with "I'm good!" I used this answer "I'm good" in my English course in Germany and he told me that only children would use "I'm good". It would not be an appropriate answer for an adult. Now I'm wondering if are you really adults? Just kidding.

Please be so kind and answer my question in your show. Could you also announce my name. It's Antje. I'd like to show off a little bit!

Thanks for your great show and have a good one.
Make sure you understand every word you hear on All Ears English.

Bring your English to the advanced level with new vocabulary and natural expressions.

Get the transcripts from today's episode.

Learn to speak naturally with the American accent.

Click here to subscribe to the transcripts and save 50%
Helping To Break Through The Confusion
Have you ever used "I'm good" instead of "I'm well"?
If so you are not alone, and it can be quite confusing.
So let's get into this tricky topic.
There is an article called "Why Saying 'I'm Good' Is Correct, And Anyone Who Says Otherwise Is A Fool" by Christina Sterbenz from Feb. 19 2014.
Basically, the argument is that "well" is an adverb and "good" is an adjective.
The Research Breaks It Down
If you say "I eat good" it is wrong because you would use the adverb, well, to describe the verb and the adjective, good, to describe a noun.
However this article says that with "to be" it is different, because we are connecting the predicate to the subject.
If you say The dog IS small, you are using small as an adjective.
So with to be, it's different.
You wouldn't say "I am sleepily" but you'd say "I am sleepy" which is the adjective form.
Different Types of Verbs Make A Difference
You may not realize it, but there are different types of verbs that play into this.
There are action verbs and there are linking verbs.
Action verbs are things like drink, eat, watch, and things of that nature.
Linking verbs help to tie or link together words.
A linking verb basically is used along with an adjective because you are linking something to the subject.
These two different types of verbs help you to at least understand some of the basic differences.
Getting Back To The Commonly Used Example
So you can start to understand the basic explanation, but we want to get back to the example of "I'm good" vs. "I'm well".
It's not true that only children use this, though that may be taught in an academic setting.
There are a few things to keep in mind here which can help you to understand which is appropriate and why you might use one over another.
We focus on conversational English- We try to teach you how to speak naturally. First of all, "I'm good" is not wrong, but even if it were–we teach what we hear and what sounds natural to us. This doesn't mean we try to speak incorrectly or anything, but we want you to focus on conversational English for the most part so you can sound the most natural. In this example, saying "I'm well" sounds a bit more formal.
We use the motto "Connection NOT Perfection"-As mentioned, we want you to connect with others so you can feel confident that you are learning correct and appropriate language. With that being said, we want to teach you that connection is the most important piece, as far as our audience goes and we make that clear. If you are thinking about all the details of good and well, you may miss the chance for a connection.
We speak the way we REALLY speak when we record this podcast-

We do not speak one way on this podcast and another way off the podcast. The only difference may be level of enthusiasm, but that's because we are on a show and we want to emphasize certain things. We are providing you with our ways of speaking and we are professionals and adults, so you can learn from our everyday examples.
As you can see, there is the academic side and the conversational side.
We try to make real life examples so that you know how to speak properly in English and make connections through your conversations.
Takeaway
When you think about it, good and well can be a tricky subject and lesson.
"I'm good" is not wrong in this situation, and it actually feels much more natural.
There are certain reasons, in general, why we use colloquial English.
The more that you practice using these types of phrases in English, the more natural they will become.
Remember to strive for Connection NOT Perfection, as most of your interactions will focus on everyday conversations and what fits best within those.
If you have any questions, please leave them below in the comments section.
We'll get back to you as soon as we can.