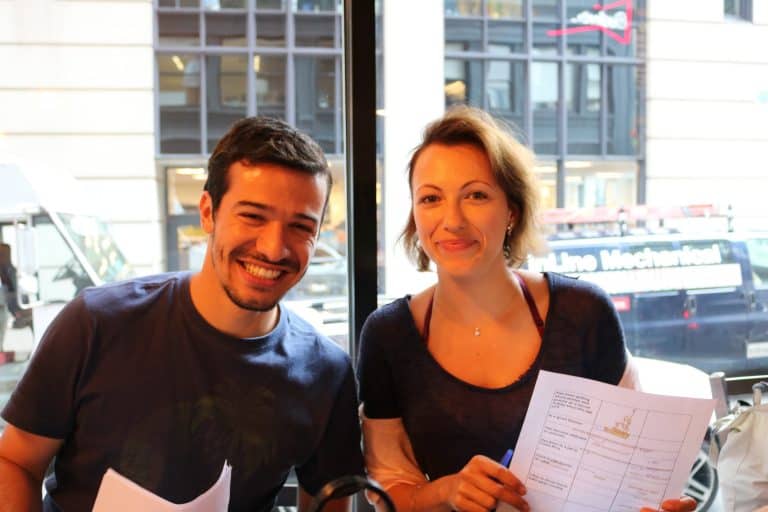 Today we meet Rodrigo!
Rodrigo was one of our 8 lucky listeners who joined the Urban English Adventure in Boston August 18th-20th.
We'll find out why the baseball game was his favorite part of the program and how this program gave him the confidence to know that native speakers can actually understand him!
Rodrigo will be starting business school in Boston in the fall so this was the perfect opportunity to get to know Boston, build confidence with his English, and connect with native speakers in the area.
Watch Rodrigo's testimonial:
Was Rodrigo worried about anything before he came?
Yes! He wasn't sure if the native speakers would understand him.
He didn't know if his English was good enough.
He didn't know if the challenges would be too intense, but now he is feeling grateful that he went through the experience.
What was Rodrigo's favorite challenge?
He loved the neighborhood challenge where he and another student had to go out into a specific neighborhood and talk to local shopkeepers in the area.
He had to find answers to specific questions.
The locals turned out to be friendly and gave them more information than they had asked for.
One local woman walked with them and told them the history of the place and why she was living there.
What was his favorite social event?
He loved the baseball game!
We saw a Yankees/Red Sox baseball game on Saturday August 19th.
This game was a huge deal.
The stadium was full of people.
He noticed that there are a lot of traditions in a basebal game like the 7th Inning Stretch and the song Sweet Caroline.
Rodrigo spent the whole game explaining the rules of baseball to another student.
This was a great way to work on his English skills to complete a tough communication task.
Are you ready to come to Boston?
Apply now for October 19-22nd. Only 12 spots available! Prices go up Sept 20th.