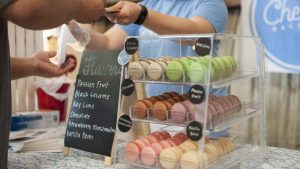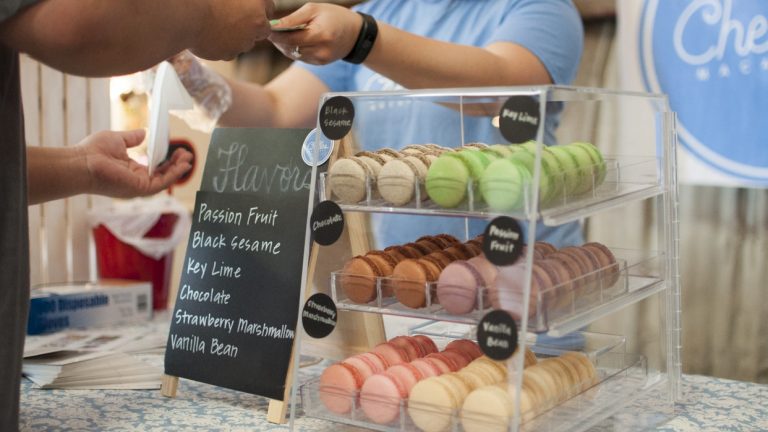 Do you have a corner store that you like to go to in your neighborhood?
Even if your "textbook knowledge" of English is great, quick conversation situations with a cashier at the corner store can be stress-inducing.
Ready to make them easy?
We'll show you how to have these conversations with confidence and connection today.
Today we'll start with a quick role play at a convenience store:
A: So did you find everything you need?
B: Yeah for sure.
A: Great. Do you need anything else?
B: No thanks I think I'm all set.
A: Ok would you like your receipt?
B: No thanks that's okay.
Are you looking for a professional, native English teacher online?

Get a native English teacher online in seconds at italki.

Lindsay and Michelle recommend italki as our #1 English-learning solution online. Choose from more than 400 teachers to work on your business English or to pass your next big exam.

Get our special offer before it runs out!

Register here to get $10 in free italki credits after you purchase your first lesson.
Let's recap the conversation:
In this conversation how did we signal that we didn't want anything else?
We said: "I think I'm all set."
Today we're talking about how to say that you aren't looking for anything else.
This could happen when you're shopping at a store, checking out with a cashier, or eating at a restaurant.
However, today we'll focus on the convenience store situation.
We have a question from a listener-
I have been listening to your podcast for several months and have learnt a lot from it. You guys are doing an excellent job!! Here is one thing which also bothers me. How can I make myself sound more native when answering the question do you wanna your receipt and do you need anything else?

Good question- but we don't know the contexts- so we'll have to assume today

that you're talking about a convenience store- we're going to keep this simple- and break it down to 5 questions you might hear from a convenience store clerk- and how to respond

-Fe Xie
Common questions at a convenience store:
Can I help you find anything?

No thanks I'm all set.

Actually yeah I'm looking for greek yogurt.
Did you find everything you were looking for? Or Anything else? Or will that be all?

Yep. Thanks.

Actually I was trying to find

trail mix.

Nope I'm all set.
Need a bag?  (not- do you need a bag?)

What is the charge for it? Does it cost anything? Is there a charge?

How much does it cost?

No thanks I've got my own.
Need a receipt? Or would you like your receipt?

Nah I'm okay thanks.

Oh no I don't need that thanks.

No thanks.

No I'm good.
Have a good one or Have a nice day.

Thanks you too.

Thanks take care.

Yeah thanks.
Listen to the full episode to hear the final role play between the customer and the cashier.
Post your questions about new vocabulary below!
Thanks for listening today!