Today we have Jaime Miller from English Success Academy back on the show!
Jamie is back for episode 2 in a 3-part series.
Last week she chatted with Jessica about the overall differences between IELTS and TOEFL.
Today Jessica and Jamie talk about the main writing differences between IELTS and TOEFL.
They will also talk about what "integrated" means on the tests and what this means for you as an IELTS or TOEFL test taker.
On IELTS there are fewer writing tasks and they are more straightforward.
On TOEFL there are two different types of tasks.
The first one is the integrated task.
They want to know if you can read something from a textbook and take notes, listen to a lecture, and then respond to what you have read and listened to.
You may have to notice the similarities and differences in the arguments and write about them and talk about how both points of view disagree.
Here they are testing your ability to talk about and analyze a debate.
In the TOEFL integrated task you should not give any opinions.
In IELTS Writing Task 1 you are asked to analyze information from a graph or diagram of numbers and you need to describe what is going on.
Writing Task 1 is 20 minutes and you need to write 150 words. If you write more than 150 words you will lose points.
On Writing Task 2 for IELTS you write an opinion essay and the second task for TOEFL also asks you to write an opinion essay.
Another big difference is that on IELTS you have to write by hand and on TOEFL writing you type your answers.
We'll be back next week to explore more differences between TOEFL and IELTS!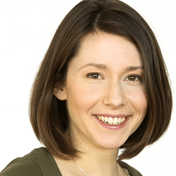 Jamie's Bio:
You can learn more about Jaime Miller and her private, customized online lessons at jaimemiller.com.
Jaime knows why some students get TOEFL speaking scores of 26 or higher, while others are stuck with scores of 24 – and she creates customized exam study plans that get results.
Do you have any questions about today's episode?
Let us know in the comments below.