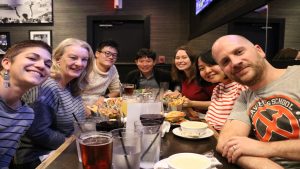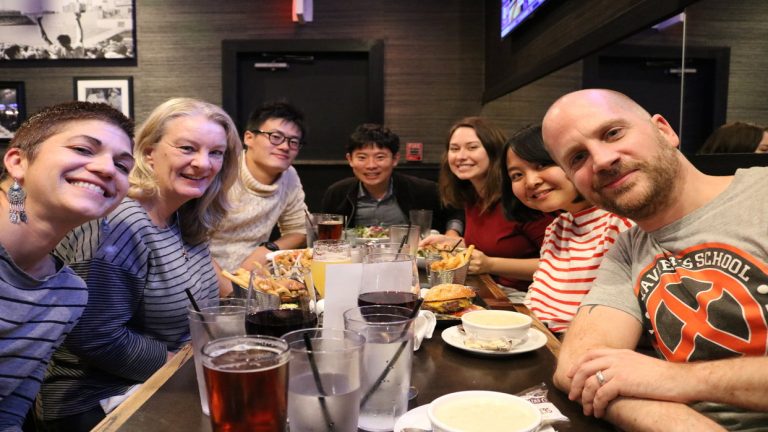 Do you know how to ask your friends for a product recommendation in English?
Maybe your friend just bought a new car and you are considering buying that same car. What can you say to find out if they are happy with it?
Today you'll find out how to accomplish this communication task in English.
Let's start with a sample conversation:
L: So Michelle have you bought anything lately?

M: Not really. How about you?

L:  I just bought a new grill.

Me: Are you happy with the grill you got?

L: Yeah it's not bad. It's bottom of the line but it works and we found that out at the barbecue at the end of the Boston adventure.
Make sure you understand every word you hear on All Ears English.

Bring your English to the advanced level with new vocabulary and natural expressions.

Get the transcripts from today's episode.

Learn to speak naturally with the American accent.

Click here to save 50% and subscribe to them instantly.
When you ask someone if they are happy with what they bought you will use very different words if you are asking someone in a professional context and you are the representative of the brand or if you are just asking your friend and you are shopping for the item too.
Let's take a look at our listener question today.
Hi girls,

In one of your previous podcasts, you talked about how to use buy, shopping and purchase, but something isn't clear to me: how can a I ask someone about a purchase they have just made: "Is it a good buy or a good purchase?

Thanks for the attention.

Sérgio Rodrigues

Brazil
Ways to ask your friend if they are happy with their purchase:
"Have you been happy with your new car?"
M: Hey Lindsay I saw you just bought a new Subaru hatchback, what a cute car.

L: Yeah I bought it last week.

M: Have you been happy with it?

I am in the market for a new car too.

L: Yeah totally. It gets great gas mileage and it turns nicely too. I love tiny little cars. They are so much fun.
"Would you recommend that place?" This would work if you are looking for a restaurant recommendation.

L: Michelle I am looking to make a reservation at a nice place for my birthday dinner. What about that Italian place that's cash only in the West Village. Didn't you go there last week?

M: Yeah I did. 

Oh the food was incredible but the service was just okay. I'd call ahead to make sure they can take big parties
"Would you recommend it?" This could work if you are looking for a hotel, a gym to join, or a restaurant. It would also work for tangible options like if you want to buy a car.
"How'd (how did) you like ___?"

L: Hey Michelle I'm going to New York next weekend and I need to book a place in Midtown. How'd you like that place on 55th and Lexington that you stayed in?

M: Oh it was a really good deal. I recommend that you try the Bloody Marys in the hotel bar. They have an amazing brunch.
"Are you satisfied with your purchase?" This is useful if you are representing a company and you are calling a customer to check in on their experience. Why are we using "purchase"?  The word "purchase" is more professional than "buy."

Other customer service words:
Example of a conversation:

A: Ring Ring

B: Hello?

A: Oh hello mam I am calling from Sears on Newbury street in Boston.

B: Yes?

A: Yes I see that you purchased a vacuum cleaner from us last month.

B: Yeah I did.

A: Yes so I am calling to see if you are satisfied with your purchase?

B: Oh yeah it's working out well.

A: That is great maam. Shall I put you on our email list to hear about further deals?

B: Sure.
Things to keep in mind when you ask for shopping advice:
Before you make a big purchase ask your friends.

Ask open-ended questions and let people talk.

Use online sites like Facebook to ask for recommendations
What questions do you have from today?
Let us know in the comments below.