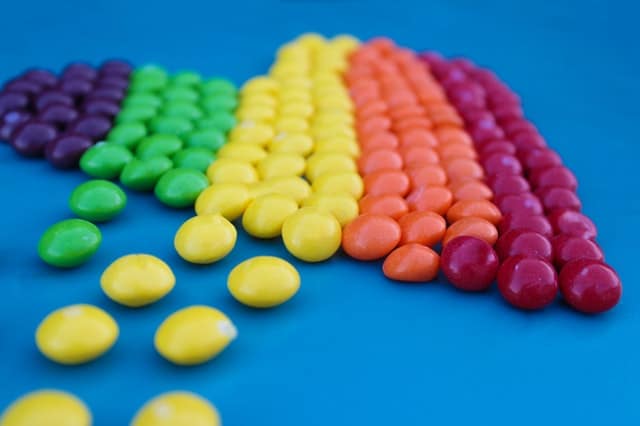 Do you struggle when you try to understand tricky grammar points in English like "under" or "beneath" or "below"?
Today we're going to follow up on Episode 1074 where we showed you the words below, under, beneath and how to keep them straight in English.
In that episode we went through some of the grammar and talked about the basic idea of learning in chunks to connect rather than worrying about the grammar book.
You may have heard some of these being used in English, and felt unsure of when to use which one appropriately.
We're going to give you some good examples and show you how they can be helpful in conversations.
GET THE TRANSCRIPTS!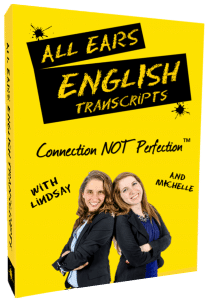 Make sure you understand every word you hear on All Ears English.
Bring your English to the advanced level with new vocabulary and natural expressions.
Get the transcripts from today's episode.
Learn to speak naturally with the American accent.
Click here to subscribe to the transcripts and save 50%
Understanding These Common Chunks or Phrases
As promised, we wanted to go through some of the more common chunks/phrases with these words.
There are several words or phrases that fit into this area, so let's take it one at a time.
Under
Under pressure: To have a lot going on in your life. You might be therefore feeling stressed. It may also mean to be able to do something under pressure is when you try to do something when it's stressful circumstances. "Listen, I can't go grocery shopping. I'm sorry–I'm under a lot of pressure at work and don't have time."
Under one's breath: You are saying something quietly, something you may not want the other person to hear. It may be rude or just something that you want to keep to yourself. "She heard most of what he said, but what she didn't hear was the unfriendly remark he said under his breath."
Under the influence: This is a very common chunk, and it usually talks about driving under the influence of alcohol. "He got arrested that night because he was under the influence. He will have to go to a class to make up for this."
Other Phrases In This Category
There are other commonly used chunks or phrases that fall into this category.
You may hear them used often in conversation, and so it can be helpful to know what they are and what they mean.
Below zero: This is the freezing temperature. You'll hear it used a lot in winter or colder climates. Sometimes we say sub zero. "It's below zero outside today. I am not going anywhere! I am going to stay in my pajamas and watch movies."
Underneath it all: This is used quite often and means getting to the heart of the issue. Something may appear one way, but actually be another. It's kind of like at the end of the day, or the very essence of something. "He can seem like a difficult person at times, but underneath it all he's a real sweetheart."
Beneath me: This isn't a very complimentary or positive one, but it's quite common. It means that you are "above" something or too good for something. If people use this to refer to somebody it may often mean spoiled. "I'm sorry but I'm not going to file papers. That's beneath me at this point at it's not in my job description."
Could you add in underneath/below then try to use them interchangeably?
For the most part, no–that's why it's important to learn in idioms, phrases, and chunks in this way.
Takeaway
As you can see, these are idioms/chunks that are useful, and you can memorize them and listen to how they are used in conversations.
You will likely see that "under" is the most commonly used out of all these.
There are so many which can be used, but now you have an understanding of how this works.
Try using them yourself and see how it goes!
If you have any questions, please leave them below in the comments section.
We'll get back to you as soon as we can.