Do you ever use the term "to be frank" in English? Do you know how to use it correctly?
If not, what do you use instead?
Today we will show you how to use this term as well a few other ways to tell someone the honest truth.
This is a key skill for connection so check it out today!
**Recent awards for All Ears English Podcast!**
We recently received some awards in iTunes for 2017. Our show appeared in the top 20 Most Downloaded shows in:
Education (Korea), Most Downloaded (Japan), Education (Japan), Education (China), Most Downloaded (Brazil)
Thanks so much for supporting All Ears English!
Remember if you love this show go ahead and hit subscribe on your podcast or app player.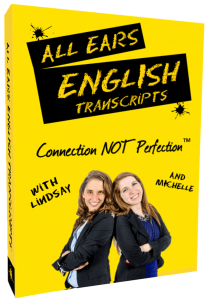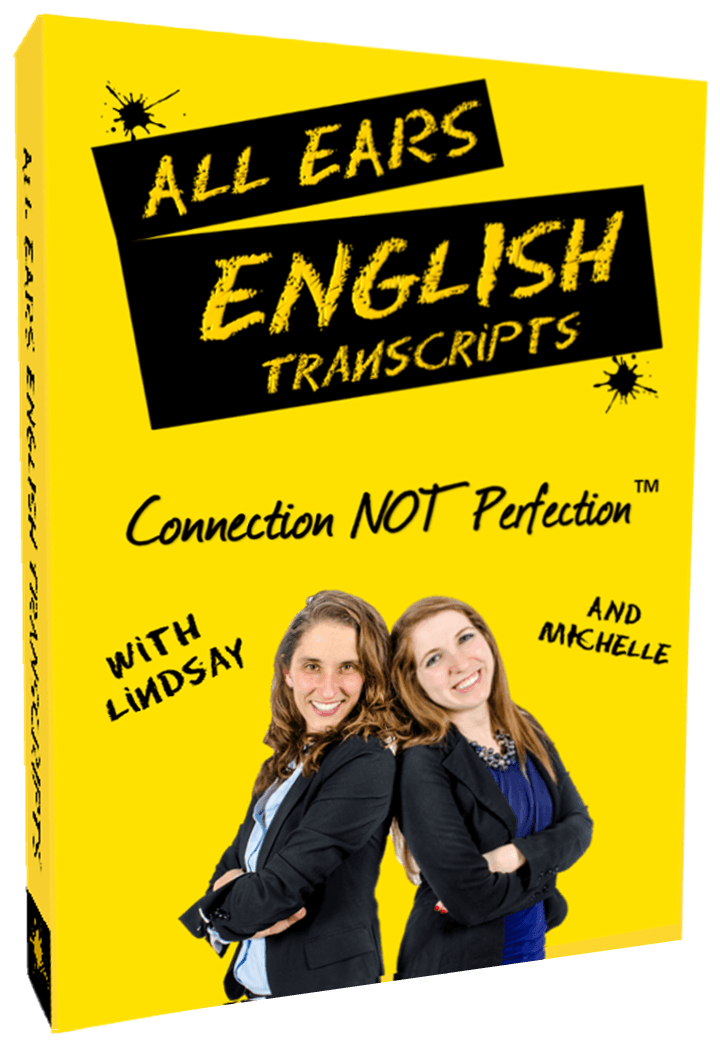 Make sure you understand every word you hear on All Ears English.
Bring your English to the advanced level with new vocabulary and natural expressions.
Get the transcripts from today's episode.
Learn to speak naturally with the American accent.
Click here to subscribe and save 50%
Today let's start with a question from a listener:
"Hi Lindsay, I'm in the loyal audience with All Ears English, and learning a lot from this podcast. I really appreciate your efforts for teaching and sharing. I have a question about "frank," we usually say "be frank with someone," and "be frank about something," can we change the preposition "about " to "for" like be frank for something, it's really easy to get confused with this kind of preparation. Thank you so much."

Chris Tseng
What does it mean?
The phrase "to be frank" means to be honest or to be straightforward.
Your question
You asked if "to be frank (about) something" is correct.
When you say, "to be frank "for" something" it sounds strange. 
You could say "to be frank about" something but we usually don't use either one.
Instead we might say, "I want to be completely frank with you. I saw you last night with that guy"
You could say "I want to be completely frank (about this)" but it's not as common.
What preposition should you use?
So your chosen preposition when you deliver the phrase "I want to be frank" is usually "with you" and not regarding the topic you are about to share.
Other ways to say it:
He was upfront with me

He was straight with me

He was pretty direct
A few others:
If you are delivering the news directly to someone, not reporting on what someone said to you, there are still other ways to say it:
Frankly

Honestly

To be upfront

Truthfully, to be truthful
Takeaway:
You should get a basic understanding of the different ways that "about" and "for" and other prepositions are used, but it's better to learn chunks.
It can be dangerous to learn prepositions in isolation, in a way that is separate from verbs or adjectives that make up the word because these prepositions are so flexible and can mean many things depending on what words they're put with.
If you listened to a lot of movies or native English you would know the chunk.
Consume native content as much as possible.
What questions do you have?
Let us know in the comments below.