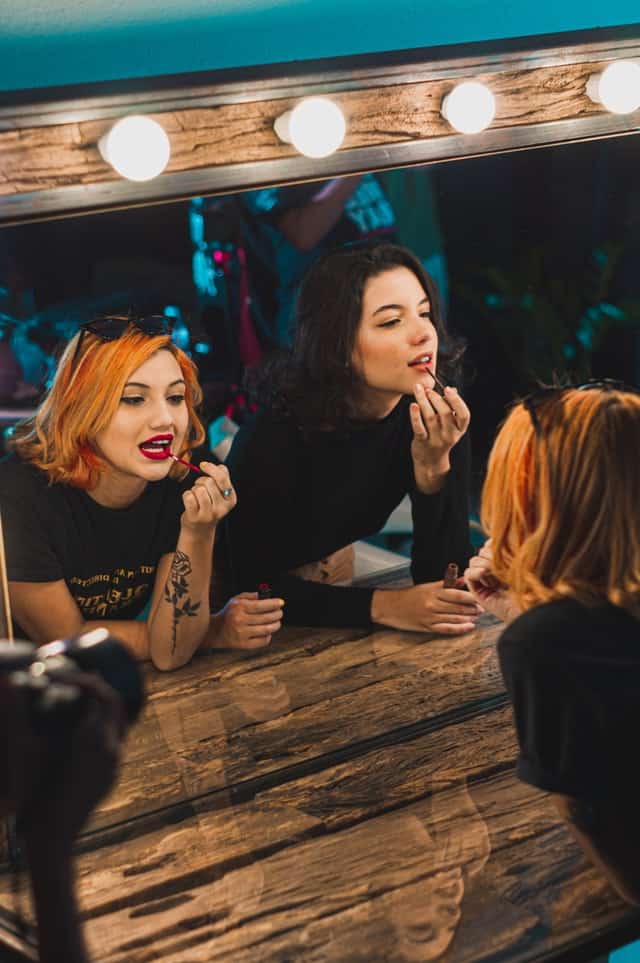 Have you heard the word "pretty" used in English?
Does it seem like there are multiple uses or meanings for this word in conversation?
If you have ever tried to use this word or tried to interpret how somebody else meant it, then you are not alone in feeling uncertain.
We're going to look at the ways in which the word "pretty" can be used, and how it can give off very different meanings based on a couple of factors.
Get Your Transcripts Today!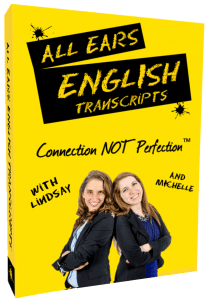 Make sure you understand every word you hear on All Ears English.
Bring your English to the advanced level with new vocabulary and natural expressions.
Subscribe and get the transcripts delivered by email.
Learn to speak naturally with the American accent.
Click here to subscribe and save 50%
We have a question about this that may help you in your own life.
Hi Lindsay,

I love your podcast, and I've been listening to AEE for three years now. I can't tell you how much you're helping us non-native English speakers. I have a question about the use of the word "pretty" in English.

I think the word "pretty" as an adjective is usually straightforward. However I used pretty as an adverb the other day to praise someone's work. I said "it looks pretty good." My friend looked at me and said "pretty good?" and then he smiled sarcastically.

Could you talk about this subject on your podcast? I'm confused if this is appropriate and if it has different meanings.

Thank you,

Fatma
Multiple Uses Make Things Confusing
This isn't just a PRETTY good question, it's a great question–this helps to frame a rather confusing aspect of English.
The truth is that "pretty" is one of those words that can be hard to understand the true meaning of.
Yes the word "pretty" can be used as an adjective, but it can also be used as an adverb.
When you look at the word "pretty" as an adjective it's pretty straightforward and it means attractive or beautiful.
When you look at the word "pretty" as an adverb however, it's a very different story–and this is where it gets confusing.
If you look up the word "pretty" in the dictionary as an adverb, one definition is slightly or fairly–and the other meaning is very.
That gives you two very different meanings, and so this is why pretty as an adverb is very unclear.
You might say something like "I am pretty confident that I got the right answer."
That means that you are mostly or fairly confident–though it can also mean that you are actually very confident.
Understanding the difference is what we want to focus on, so that you know how to use it properly.
When you do additional research you will find that some people think that pretty doesn't mean "very" at all.
You want to know how to differentiate, and what helps to set apart the different meanings.
You also want to be able to sort through the different thoughts on this so that you can use it in the best possible way in your conversations.
How Can You Tell The Difference?
Before you get far too confused, you want to be able to tell the difference.
You want to know what will help to differentiate how and when you use the word "pretty," and that's what we're going to look at.
Pretty can mean so many different things, and so we're going to look at two variables that help to set the meanings apart.
Context: You have to look at the situation where this word is being said. Is it after reviewing something and then using this word to summarize your work or efforts? Is it used to talk about something in a complimentary or positive situation? Look at the context, the situation, or the environment that the word is being said in and it will likely help to explain the way it is intended.
Intonation: The tone of the voice of the person saying the word "pretty" factors in here greatly. You have to listen for the way in which somebody says it. Are they being sarcastic? Do they seem upset or irritated when they say it? On the other end, are they happy and complimentary? Listen to the way in which the message is delivered and the way that the person says the word "pretty." This may tell you everything you need to know about the intended definition.
These two elements can really help you to understand the difference in the way that the word is intended.
You want to be careful to think about this yourself if you use the word "pretty" in conversation.
Looking At Examples
It can really help to look at different examples of how the word "pretty" is used in conversation.
We'll get to a roleplay next, but let's first focus on the various ways this word can be used.
You can say it with more confidence and therefore come across as self assured.
The word "pretty" is even emphasized differently here.
An example of this might go like this:
Lindsay: "Okay so it's over here. No wait. I'm pretty sure it's right across from that store."
Michelle: "Okay."
Lindsay: "Oh yes, there it is!"
You can also say it and start to sound really uncertain, and this can be received in a negative way.
You may sound unsure in the way you say "pretty", and there are likely other words or indicators that you are uncertain.
An example of this might go something like this:
Michelle: "Where is it?"
Lindsay: "Umm…I'm pretty sure it's right across from that store? I mean I think it might be…."
Michelle: "Oh gosh, I thought you knew where it was!"
So you can start to see that the context and the intonation really become important.
you want to sound more confident, then take the word "pretty" out.
It's better to use a word like "very" instead because it's much less open to interpretation.
Think of different examples of when you might use the word "pretty" and see if it works, or if a different word like "very" might work better.
Roleplay To Help
Since this is a word with multiple meanings, you want to look at a roleplay to help you to truly understand.
In this roleplay, Lindsay is giving Michelle feedback on a meal she made for her cooking class.
Lindsay says: "So overall I'd say it was pretty good."
Michelle says: "Thank you. What would you say I needed to work on?"
Lindsay: "Well I think you needed to add some extra spices. Did you check the ingredient list?"
Michelle: "Yes I'm pretty diligent about that."
Lindsay: "Well it was overall pretty tasty, but I'd say put a little extra into it next time. I'm pretty flexible on grades, as you now, and I think I've shown myself to be a pretty understanding teacher, but next time it could help if you reviewed the recipe again."
Michelle: "Okay. I've been working pretty hard."
Lindsay: "I know. You can do it!"
This is a lot all at once for the point of showing the word "pretty" in use.
You wouldn't likely use it so often, but hopefully you can see how it works in different contexts.
Though it has various meanings, now you understand how to use it for the way in which you intend to use it.
Takeaway
Pay attention to the context and intonation when the word "pretty" is used.
If you want to sound more certain, then try to use another word.
Listen to how those around you use it so that you can focus in on the intended meaning.
This is a word that has multiple uses, and now you know how to tell the difference in the intended delivery.
If you have any questions, please place them below in the comments section.
We'll get back to you as soon as we can.