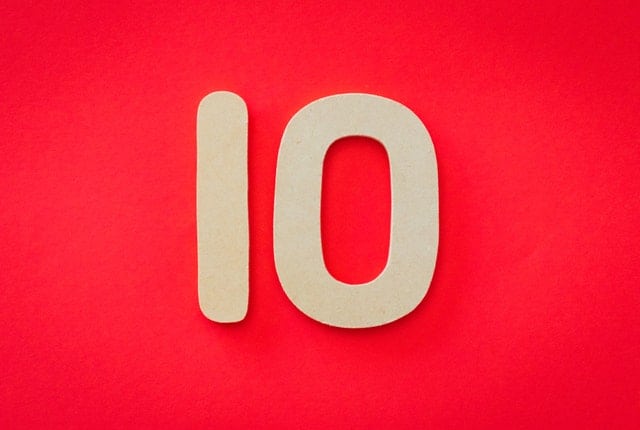 Do you live in a place that is known for beautiful people like LA?
Do you ever wonder how exactly to talk about beautiful or handsome people in English?
Even though you don't want to only think about how people look on the outside, it's good to have the vocabulary to describe beautiful people.
We're going to look at some good words and phrases to talk about beauty, how and when to use them, and why this is important.
Get Your Transcripts Today!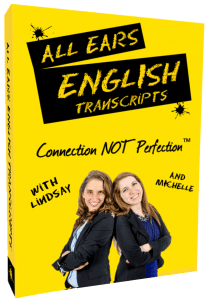 Make sure you understand every word you hear on All Ears English.

Bring your English to the advanced level with new vocabulary and natural expressions.

Subscribe and get the transcripts delivered by email.

Learn to speak naturally with the American accent.
We have a listener question about this topic, though we unfortunately don't have their name.
Dear Team of All Ears English,

Thank you guys so much for sharing your knowledge with us. I have been listening to your podcast for a couple of months now, and they have really helped me! I am going to pass the IELTS on August 24th.

I would like to ask you one question as you are always so great with answering questions on your podcasts. I was wondering what words could be used to describe a handsome and beautiful person.

I emailed you because I just didn't know other ways how I could connect with you about this.

I hope you'll be able to help me!
Some Background On Looks
Talking about looks can be so much fun, but it's something to be aware of.
In the question above, the listener is ready to take their English vocabulary to the next level and mix it up a bit.
That's a great thing and you will find that there are so many ways to talk about somebody or even something looking good in English.
We've done some helpful episodes on this to give you a starting point.
So while the words "beautiful" and "handsome" work, there are some other great words out there that work just as well and will allow you to say something different and interesting.
This strategy will also increase your vocabulary score on Speaking or Writing if you are taking IELTS.
Other Terms To Use
There are some great words and terms to use when it comes to describing how attractive somebody is.
This is something that comes up often in conversations in English, and so you want to have the right words to say.
Besides beautiful or handsome, what else can you say?
Attractive: This is broader and even a bit more more neutral sounding. It can apply to men or women, but it tends to be a more mature version. You wouldn't necessarily use this for a child, but you can use it universally even describing an environment in this way.
Good-looking: This is another one that is more neutral sounding. It's straight and to the point and tells you everything in this phrase. You would usually say this based on somebody's looks, and so it works well.
Pretty: This is neutral, but you generally hear this for a female. It's a universal term and it is easy to use in conversation. It gets to the point and helps to compliment.
A knockout: This is definitely a bit extreme and may even be perceived as extreme when used. You want to be sure that if you use this you know the person very well and that it will be received int he right way.
"A 10": This has a bit of a negative connotation because it has a perception of perfection. It can come across as condescending and it may come off as you ranking others. Just be careful in the usage with this one so that you don't offend the other person. Though you may mean it in a complimentary way it may not come off that way.
These are all terms that can be used to describe somebody other than handsome or beautiful.
This is just about looks, so be sure that you save the compliments for the right person and the appropriate occasion or environment.
What Does Beauty Mean To You?
Do you think looks are getting too much attention nowadays?
Beauty also changes over time, and that's important to remember.
The standards change quite often, and that's why it's important not to measure yourself by them.
Think about weight as an example–Marilyn Monroe was a size 10 and back then curves were appreciated.
These days models are the complete opposite, and they are extremely skinny.
The standards may change in society, but it's up to you to decide what you find to be attractive.
What does beauty mean to you?
These examples have been about physical looks, but we know there is so much more to it.
Everyone finds people attractive for different reasons, so think about what your reasons or criteria may include.
"Beauty is in the eye of the beholder"
This is a great quote to consider because beauty is a very personal thing.
Roleplay To Help
Since these terms are intended to be used on the right people and in the right atmosphere, it's helpful to see them in conversation.
In this roleplay, Lindsay and Michelle are watching the Oscars talking about the celebrities.
Michelle says: "Wow, Lady Gaga looks so pretty tonight!"
Lindsay says: "Yeah, oh wow–how good looking is Brad Pitt in that tux*?"
Michelle: "He's so attractive.I really think he's a 10!"
Lindsay: "Yeah, he has aged really well."
Michelle: "Julia Roberts looks like a knockout in that dress! I love the color!"
It helps if you are using these words to describe somebody else, such as in this scenario.
Some of these words may not be in your vocabulary or used often, but they are good to at least know about.
Takeaway
Talking about looks is actually pretty personal, and so you want to remember that.
You also want to be sure that the person you are using these words to describe is comfortable with them being said.
There are more neutral words or expressions that you may find to be more useful such as pretty, gorgeous, attractive, beautiful, and handsome.
Then there are some more daring ones that you want to be really careful in using.
What is beauty and what does it mean to you?
Use the words you feel comfortable using today and listen for the others in conversations in English.
If you have any questions, please leave them below in the comments section.
We'll get back to you as soon as we can.