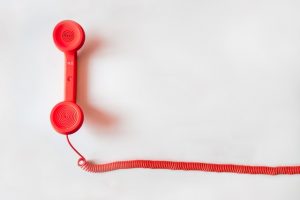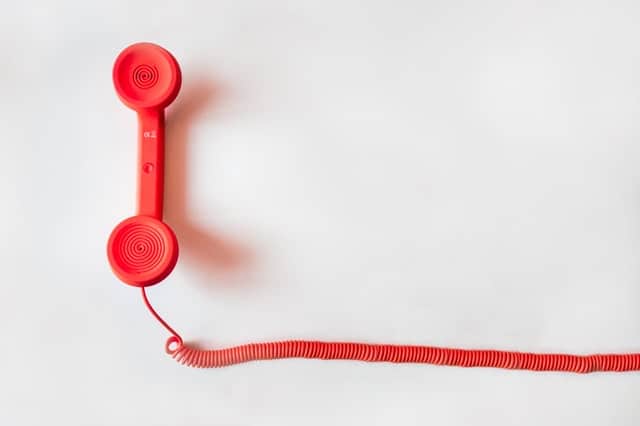 Do you get scared when you have to talk with native speakers on the phone?
Do you experience First Listening Shock in these moments?
Do you avoid answering the phone or do you pass the phone on to other colleagues at work so that you won't have to speak?
Today we'll offer you a simple 3-step system to kill this fear and to start communicating with confidence on the phone.
Here is the question from our listener:
"My biggest fear is talking on the phone with natives. It's really a thing. I am married to an American guy. We live in NJ and when it comes to making phone calls to pay bills and talk to insurance people I am blocked. My husband gets upset sometimes because I have lived in the US for over three years now and I should be ready to talk on the phone, right?"
This sounds stressful!
We have come up with some real things that you can do to understand what's happening on the phone.
Make sure you understand every word you hear on All Ears English.

Bring your English to the advanced level with new vocabulary and natural expressions.

Get the transcripts from today's episode.

Learn to speak naturally with the American accent.
How to End Your Fear:
1- Tackle this in a step-by-step manner. You need to build your skills gradually. First, start by practicing with podcasts made for native speakers that feature just one person speaking. Here are some recommendations:
You Must Remember This
The Unmistakeable Creative
Science Vs.
2- Listen for gist and listen for details. Listen for the first 10 minutes and write down the main idea. Then, listen for details. Every time you hear a name or a number, stop and write down what the names and numbers represent. Combining both of these activities will build your skills so that you can be confident.
3-  Warm up your brain. Don't just sit back and hope that you understand. Before the call, prepare your mind for it. Ten minutes before the scheduled call, sit down and prepare. Brainstorm what questions you need to ask. Predict what answers you might hear and what answers you want to hear. Actively imagine the conversation before you take part in it. Write down questions that you think the other person will ask you. This will prevent you from experiencing First Listening Shock.  You will be able to calmly enter the conversation with confidence.
4- Take a deep breath and center your mind for just a moment before the call.
Follow these steps in a systematic manner and you will see a huge difference in the way that you perform on the phone in English.
Let us know your thoughts on this plan.
Leave us your comments below.