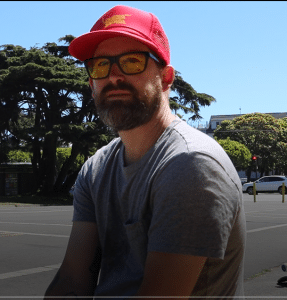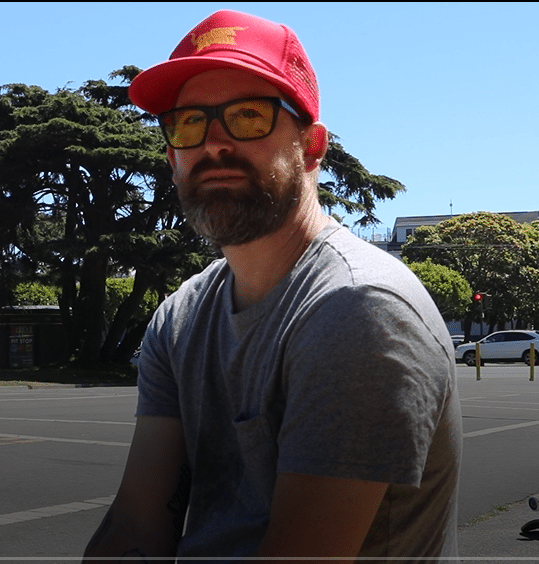 When you learn English you don't learn just to understand grammar and vocabulary.
You learn because you want to be able to Connect!
Some of the people that you want to connect with might be just like the ones that I interviewed in San Francisco during my cross-country trip.
Today we'll give you four vocabulary words to connect and sound smart when you talk with this kind of person in English!
How I met Kevin:
It was a Saturday morning in late June.
I had arrived in San Francisco the night before and I was out in the city early, exploring neighborhoods, and getting to know the locals.
I ran into Kevin at a skate park.
He was out on the street skating with his friends.
I grabbed him for a few minutes and asked him to chat with me.
He was articulate and well- educated.
We talked about the art scene in San Francisco and how the city has changed over the years.
Click here to learn how to connect in English using the Bridge to Connection Method.
Here is some of the vocabulary that came out of our conversation:
"A haven for artists": A location that is welcoming and safe.
"Creatives": In this case we are using this as a noun. People who are artistic, free-thinking, and who make money being creative
"Dire straits": To be in a desperate situation. For example, the rent is due tomorrow and you only have $1.
"Mass exodus": A huge number of people leaving a place
What questions do you have from today's episode?
Let us know in the comments below.
Click here to join us in our new course.
We only have enough spots for the first 100 students so hurry!