Today we give you so much vocabulary related to water activities and beach activities.
Even if you do not like the water, you still might be asked about it on IELTS Speaking!
You have to be ready with high level vocabulary!
Listen up today for tons of great ideas that you can use on your next exam.
We'll also share tips for how to answer if you do NOT like water sports.
For all the strategies you need for IELTS Speaking, sign up for 3 Keys IELTS!
Do you enjoy water sports?
Listen to the conversation at the beginning of the episode.
Aubrey and Jessica both provide band 9 speaking answers for this question.
Do you enjoy water sports?
Aubrey loves every water activity!
Lately, paddle boarding is what she does the most.
Jessica shares that she has always loved swimming.
Beach activities have changed!
We now have to lather up with sunscreen!
It's less likely you'll see people laying out without shade.
This is due to our awareness of skin cancer.
Talking about how activities have changed is great filler!
Honestly, I don't participate in a lot of water sports.
However, I do love to hang out on the beach!
You can then say you like laying out or building sand castles.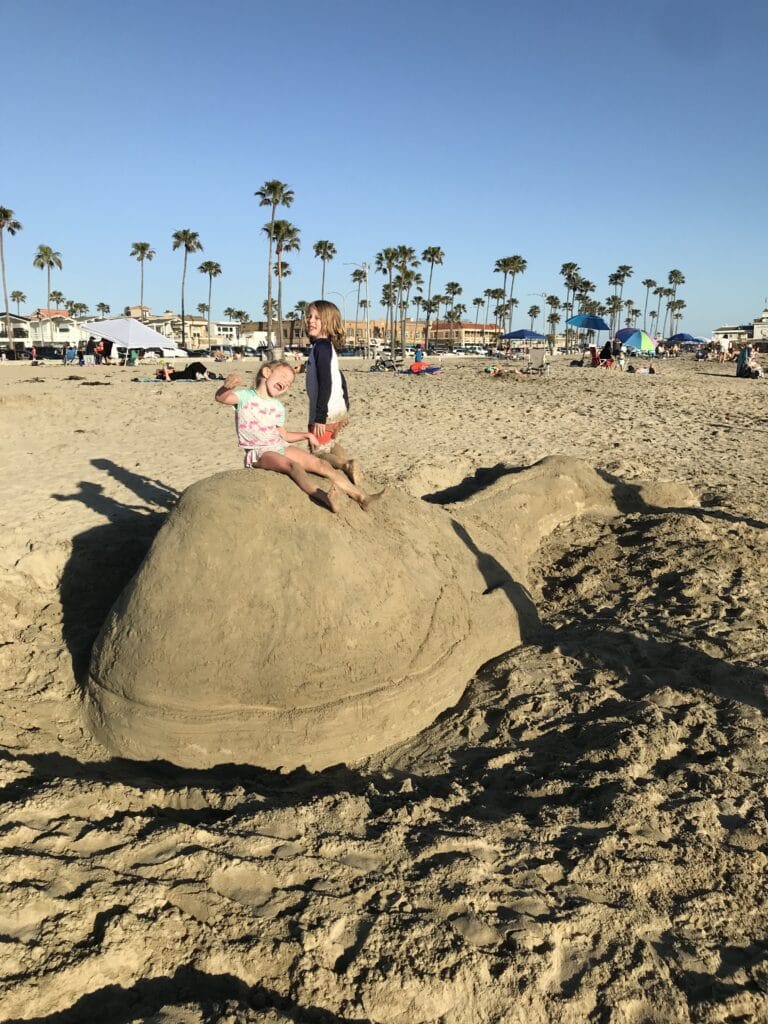 Aubrey shares that her family loves building sand sculptures.
This photo is of Aubrey's kids building a humpback whale.
Beach sports
Many people play soccer or volleyball at the beach.
I was playing beach soccer and totally ate it!
This is a slang, informal way to say fall.
There are also many sports in the water.
Scuba diving and snorkeling
Snorkel gear can be used to swim and see tropical fish and coral reefs.
This is a fun, inexpensive activity that can be done anywhere!
Scuba diving is more involved!
This is where you use an oxygen tank and scuba gear to dive deeper.
You usually have to go through a certification process.
This can be expensive and time-consuming.
It usually needs to be completed in advance.
Parasailing and kite surfing
Parasailing is a sail attached to a boat.
The boat drives, lifting the sail high in the air.
Kite surfing is a surfboard attached to a small sail.
The person on it is able to control the sail's direction.
You can often see people doing both of these on large bodies of water.
Strategies Created By a Former Examiner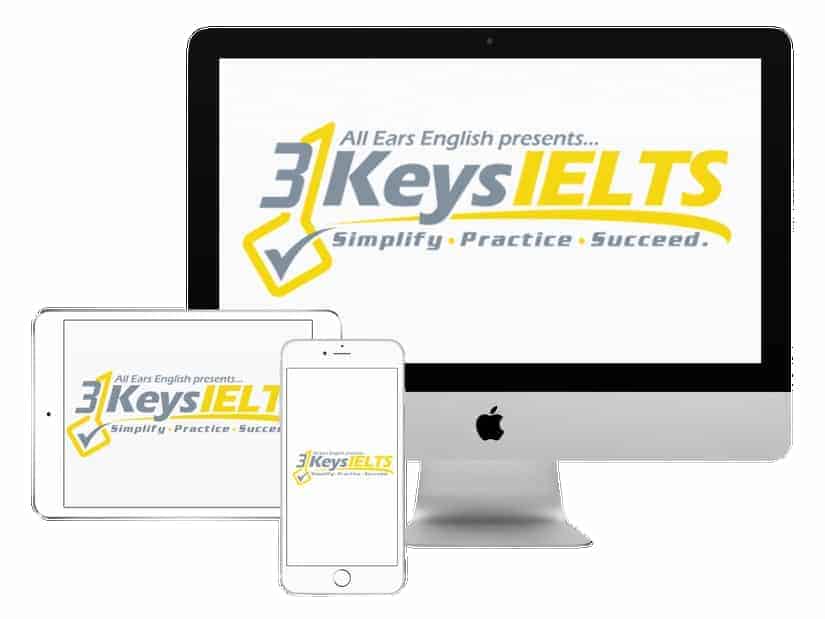 100% Score Increase Guarantee with our Insider Method

Are you ready to move past IELTS and move forward with your life vision?

Find out why our strategies are the most powerful in the IELTS world.

When you use our Insider Method you avoid the BIGGEST MISTAKES that most students make on IELTS.

Click here to get a score increase on IELTS. It's 100% guaranteed!
Tubing
Inner tubes are inflated and used to float rivers.
People put a cooler full of drinks on the tube and lazily float the river.
Often a large group will attach their tubes.
Even in the middle of the summer, this is a popular activity in Arizona on the Salt River.
It is a fun, inexpensive water activity.
Paddle boarding and kayaking
Especially popular on lakes are paddle boards and kayaks.
However, you will see these used on the ocean and rivers as well.
Both are a great form of exercise as well as very fun!
People rent or own the water craft.
Some paddle boards are inflatable for easy transport.
What if you hate water sports?
Don't be afraid to tell the Examiner you don't like something!
Tell them why you don't like them or haven't tried them.
Never tell the Examiner the answer you think they want to hear.
They don't care if you like something or don't!
They just need to hear less common, high level vocabulary about it!
Takeaway
Water activities is a common topic on IELTS.
You could be asked about it on Speaking Part 1 or Part 2.
You need to be ready with topic-specific vocabulary.
Practice talking about water activities and water sports.
If you don't like these activities, practice talking about that!
For all the strategies you need to score 7+ on IELTS Speaking, sign up for 3 Keys IELTS!
What questions do you have from today's episode?
Please leave a comment below.