Bargain hunters, unite!
Do you like to find a good bargain?
Today we share high level vocabulary for getting a good deal in English.
We also share how you can use it on IELTS for a high score.
Also, shout out to all our 3 Keys students who posted in our Facebook group this week that they got the scores they need on the IELTS exam!
Congratulations!
Where will you see questions about looking for bargains on IELTS?
Shopping
Values
Finding bargains
Haggling and negotiating in your culture
We have seen these questions come up on Speaking as well as Writing Task 2.
You could definitely be asked about the advantages and disadvantages of bargain hunting or haggling.
Today's question
Is it suitable to say that a supermarket "offers value for money?" if I want to highlight that the quality of goods in the shop corresponds to their prices.

I've found this idiom in the Collins Dictionary.

Maybe there is another good idiom or simply a word describing what I am trying to say?

If so, please comment on it.
This is such a great question!
Though it's grammatically accurate, the phrase "offers value for money" is not used by natives.
There are idioms and expressions we use for this that you should use instead!
Language teachers like Jessica and Aubrey can gauge a student's level after speaking to them for a minute or two.
IELTS Examiners can, too!
Strategies Created By a Former Examiner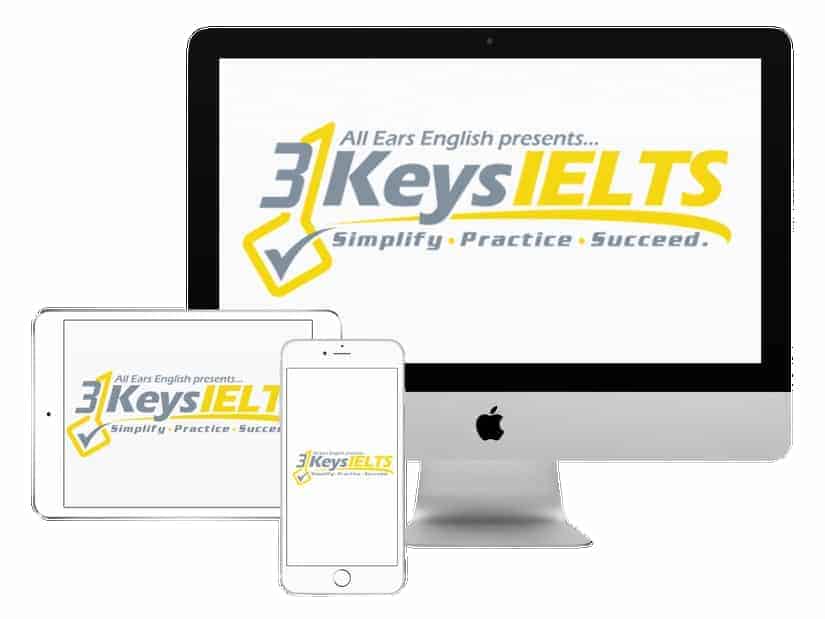 100% Score Increase Guarantee with our Insider Method

Are you ready to move past IELTS and move forward with your life vision?

Find out why our strategies are the most powerful in the IELTS world.

When you use our Insider Method you avoid the BIGGEST MISTAKES that most students make on IELTS.

Click here to get a score increase on IELTS. It's 100% guaranteed.
How can you move from Intermediate to Advanced?
Use idioms in the same way natives do!
Not only will this highlight your fluency, it will get you higher IELTS scores!
Today we will teach you idioms that natives use regarding the relationship between goods and prices.
Check out episode 726 of the All Ears English podcast, where we discussed the cultural aspect of this vocabulary.
Informal bargain vocabulary
steal: a good deal
Any time you pay less than what you think you should, we call it a "steal."
This car was so cheap – it was a real steal!
good buy: a good deal; a bargain
Natives say this a lot!
This shirt was a really good buy. It was only 10 bucks!
BOGO: Buy One, Get One free
We use this acronym for sales when you purchase one item and receive one free.
My dress was a BOGO so I bought one for a friend and one for myself!
Semiformal and formal bargain vocabulary
bargain: parallel for steal; a good deal
This house is a great bargain. It's the least expensive on the street!
This can be used anywhere on the Speaking exam, as it's semiformal.
buying in bulk: buying a lot of something at one time to get a better deal
I shop at Costco so I can buy in bulk!
You can definitely use this on Part 1, but it wouldn't be considered slang.
These would both be appropriate anywhere on the IELTS exam.
What should you do if you don't understand a word on a Part 2 topic card?
Ask the Examiner what it means.
Your score is not docked for this!
It is vital that you understand the question, so don't hesitate to ask for clarification.
Be aware that your 1 minute preparation time starts immediately and is running during any questions you ask.
Takeaway
To get a 7 or higher on IELTS, you need to sound like a native!
One of the best ways to do this is to use idioms correctly.
Today's vocabulary along with all the idioms we share in podcasts, on Facebook and Instagram can help you do this!
For immediate access to our Facebook group, join 3 Keys IELTS.
You'll be able to ask us IELTS questions anytime, and be part of a supportive community of over 3,000 students studying for the exam.
What questions do you have from today's episode?
Please leave a comment below.