Today you will learn band 9 vocabulary about diet and healthy eating.
Nutrition and diet is a common IELTS topic.
You need high level vocabulary so you are ready!
Congratulations to Firuz Juraev!
He posted this week in our Facebook group that with the help of 3 Keys IELTS, he got the scores he needed, including a Speaking 7.5!
We've helped thousands of students get past IELTS with our study system.
Today's question
Today's question comes from Melika Zarabi.
She asked us to create a video about diet and the government's role in promoting healthy living.
This is an excellent question, as you could definitely see a Task 2 question on this topic.
In fact, diet and nutrition could come up anywhere on IELTS!
Watch the video now!
Diet vocabulary
Diet is a tricky word in English, because it has 2 meanings.
We use it generally to speak about the foods we eat.
We could say, "A healthy diet consists of meat, whole grains, fruit and vegetables."
We also use it to refer to a specific health regime or a change in one's eating habits.
It is usually collocated with the preposition on.
"I'm on a diet."
"I need to go on a diet."
Government's role in regulating health
If a Task 2 topic asks your opinion about the government's role in mandating healthy eating, you can write an Argument essay.
One body paragraph could defend the idea that we should be able to make healthy food choices without the government becoming involved.
The second body paragraph could present the other side.
You might write supporting the idea that education and policies need to be provided by the government in order to regulate the availability of unhealthy foods.
Strategies Created By a Former Examiner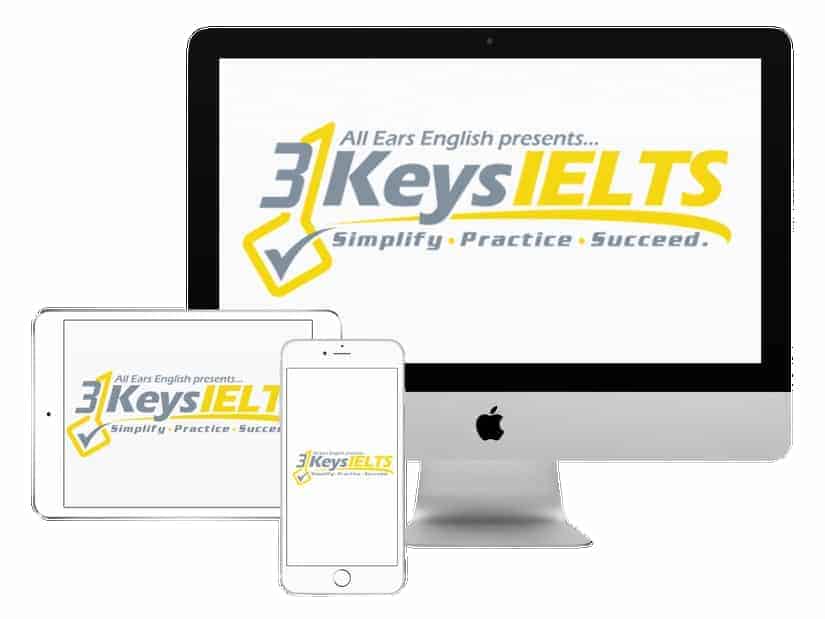 100% Score Increase Guarantee with our Insider Method

Are you ready to move past IELTS and move forward with your life vision?

Find out why our strategies are the most powerful in the IELTS world.

When you use our Insider Method you avoid the BIGGEST MISTAKES that most students make on IELTS.

Click here to get a score increase on IELTS. It's 100% guaranteed!
Healthy eating on IELTS Speaking
Questions about healthy lifestyles often come up on IELTS Speaking as well.
You could be asked in Part 1:
Do you like to eat fast food?
What is your favorite snack or treat?
How often do you eat junk food?
In Part 2, you might be asked to describe a party you attended, and you would certainly want to describe the food!
Part 3 might ask you questions like:
What are the benefits of a healthy diet?
Should the government regulate the purchase of unhealthy foods or drinks?
Are eating habits more unhealthy now than they were in the past?
Vocabulary to discuss healthy diet
Nutrition is the science of interpreting what is healthy and "good nutrition" can be used as a parallel for "healthy foods."
Nourishment
Sustenance
Alimentation
These are all band 9 parallels for food which can help you avoid vocabulary repetition.
A great idiom is "An apple a day keeps the doctor away."
This is a well-known, native phrase that means a proper diet will keep you healthy.
This idiom can be used for all Speaking parts, as well as Task 2, as it's not overly informal.
For more great vocabulary and all the strategies you need to use it on IELTS for a 7 or higher, sign up today for 3 Keys IELTS!
You need high level vocabulary for food!
In this video, Aubrey answers an IELTS Speaking Part 1 question about food.
What kind of new food would you like to try?
Aubrey describes a hearty Nigerian stew she wants to try with fried cassava and a flavorful, spicy red sauce.
Dying to try it: idiom meaning you really want to try something
She uses informal slang like "super yummy."
She then uses more formal vocabulary to answer a Part 3 question about food.
What one aspect of a foreign tradition do you like about their eating habits?
She describes breakfast in many Asian countries, which is healthier than the decadent sweets she often indulges in.
Watch the video now!
Takeaway
These videos provide vocabulary and sample answers for food questions on IELTS.
You need topic-specific, high-level vocabulary for every topic.
This is necessary to score 7+ on the Speaking vocab score.
Add this vocab to your notebook and practice using it!
You also need to know what score you'd get before you go on test day.
Find out by taking our free, 2-minute quiz at allearsenglish.com/myscore.
What questions do you have from today's episode?
Please leave a comment below.