You need less common, idiomatic language to score 7 or higher on IELTS Speaking.
Today you'll learn extremely useful phrases for IELTS Speaking.
These can boost your scores on all 3 parts!
Some phrases are more generally useful and can be applied to many different questions.
Idioms and expressions about being addicted or obsessed are among these!
Where to use on IELTS Speaking
Many phrases are extremely informal and should be used only on Part 1 or Part 2.
Other vocabulary is extremely formal and is best for Part 3.
Today's phrases are useful on every part of the IELTS Speaking exam!
Part 1 you are asked about interests, hobbies, free time, books, movies, restaurants etc.
You could be asked on Part 2 to describe events and experiences.
On Part 3, topics include children with technology, health, society and work.
For all of these, today's vocabulary will boost your scores!
Part 1
Most of the groups of questions in Part 1 ask about preferences.
Do you like this…
Do you enjoy…
What is your favorite…
Actually, I'm completely obsessed with a horror series!
This will help pull details out of you.
If you start answering generally, this vocabulary will help push you to share specific details.
Part 2
You're often asked to describe people.
What are they obsessed with?
If you're asked to describe events and experiences, share what led you to choose it.
'I'm completely obsessed with movies, so we took the Twilight tour in Washington'.
Strategies Created By a Former Examiner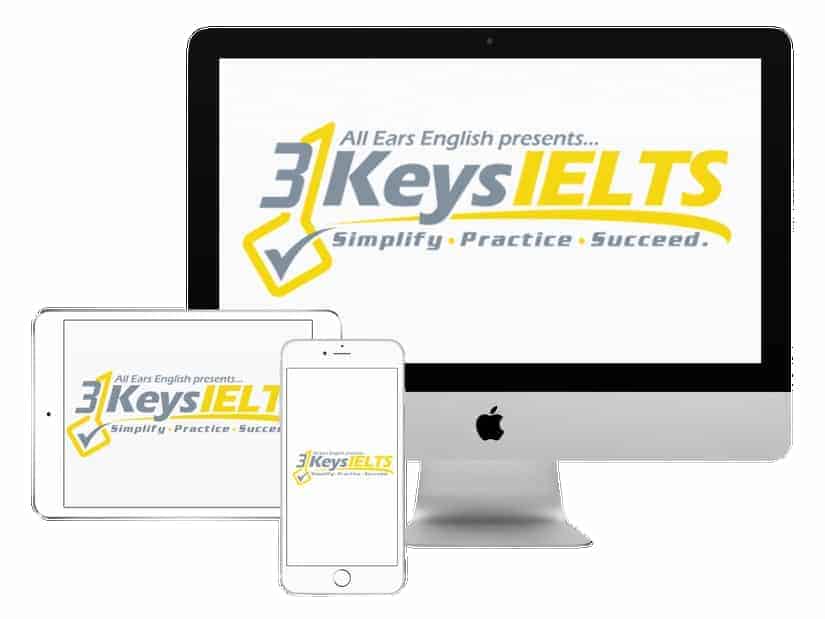 100% Score Increase Guarantee with our Insider Method

Are you ready to move past IELTS and move forward with your life vision?

Find out why our strategies are the most powerful in the IELTS world.

When you use our Insider Method you avoid the BIGGEST MISTAKES that most students make on IELTS.

Click here to get a score increase on IELTS. It's 100% guaranteed!
Part 3
You may find yourself without a lot to say on Part 3 questions.
With this vocabulary, you'll have more details to share!
What are you obsessed with about your job?

What about entertainment sucks you in?

What about technology are you addicted to?
#1: Can't put it down
This is more specific to something you're reading.
If you're reading a page-turner, you can say, "I couldn't put it down!"
We usually use this in the past tense about something we already read.
I read a murder mystery until 2 a.m. I couldn't put it down!
It makes more sense for a novel.
An article that is very short we wouldn't usually say this about.
#2: Hooked
You can be hooked on many different things!
It means you're very interested in it.
Television series
YouTube videos
TikTok videos
Books
Video games
I started playing a new video game and now I'm hooked!
#3: Sucked me in
We can get sucked in by anything interesting and engaging.
If a movie or book has your full attention, you're sucked in!
YouTube videos sucked my son in and now he's hooked!
Use this to describe anything you are interested in.
I was reading a news article about oil drilling and got totally sucked in.
#4: Obsessed with…
We love to exaggerate in English!
You can say you're obsessed with anything.
Food
A person
A sport
Entertainment
Replace, "I like…" with "I'm obsessed with…"
This is much higher-scoring vocabulary.
I'm obsessed with cheese. I eat it way too often!
#5: Can't get … out of my mind
This can be positive or negative things.
Any image or idea that you think about at length works here.
Frightening images from a horror movie would definitely work!
Last night I watched a zombie movie and I can't get the gruesome images out of my mind!
It can also describe lovely, positive things.
I heard a beautiful song today and I can't get it out of my mind.
Takeaway
One of the best uses of your time is to learn vocabulary that is useful everywhere on the exam.
These phrases can be used in answers for so many different IELTS questions.
What is more, they're appropriate for Part 1, Part 2 and Part 3!
Practice using this idiomatic language when answering practice Speaking questions.
Be sure to use the proper intonation and avoid a monotone.
For all the strategies you need on IELTS, sign up for our online course, 3 Keys IELTS!
What questions do you have from today's episode?
Please leave a comment below.