Today we answer a question about IELTS pronunciation.
We've shared a few episodes about the importance of intonation.
However, there's a lot more to this score.
You'll learn which features make up your pronunciation score.
You'll also discover how much this affects your overall score.
Today's question
So, I have a natural knack for picking up new words and idioms in any language. Thereby, I am invariably confident in what I am doing even with less common words that the majority of candidates fail to do so, such as hinge on instead of depend on.

With word stress and other pronunciation features like intonation, do they guarantee a high band score?

Jonibek Juraev
First, good vocabulary and good pronunciation are important on IELTS speaking.
However, they alone dno't guarantee a high band score.
You are also scored on grammar and fluency/coherence.
Pronunciation score
It's vital that you understand what the pronunciation score entails.
The examiner is listening for very specific things.
There are four main things that determine this score.
All four are important.
Strategies Created By a Former Examiner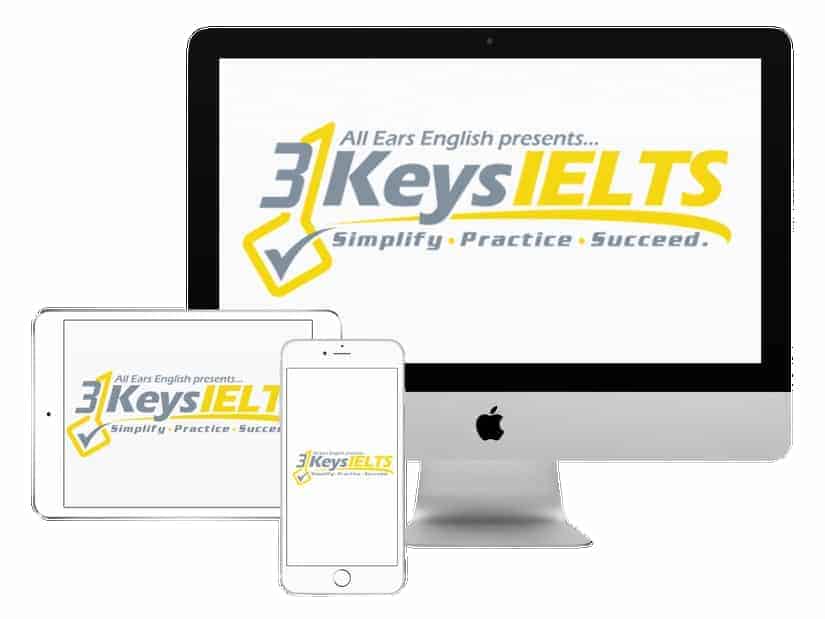 100% Score Increase Guarantee with our Insider Method

Are you ready to move past IELTS and move forward with your life vision?

Find out why our strategies are the most powerful in the IELTS world.

When you use our Insider Method you avoid the BIGGEST MISTAKES that most students make on IELTS.

Click here to get a score increase on IELTS. It's 100% guaranteed!
#1: Connected speech
This entails features such as assimilation, elision and linking.
Are you connecting sounds like a native speaker?
Assimilation occurs when two sounds blend together to form a new sound.
They are assimilated into the new sound.
Example: When one word ends in /t/ next word starts with /y/ these sounds become /ʧ/ which sounds like 'ch.'
If you're asked about pets, you might say, "It's vital to treat your pets well."
Elision is the omission of a sound when speaking.
One example of this is contractions.
#2: Syllable stress
Only one syllable is stressed in each word.
A common pronunciation error is stressing the wrong syllable.
Example:

Band 5-6- ROmantic moVIES

Band 7+ roMANtic MOvies
#3: Rhythm
Your overall rhythm must be native and natural.
This includes sentence stress and pausing.
The more you hear English spoken, the more you will understand word and sentence stress.
It will also help you know where to pause naturally.
Listen to podcasts, television shows and movies in English.
Example:

Band 6: I've been working in the company for, let's see, 5 years.

Band 9: Same phrase but more natural rhythm and stress.
Listen to the podcast to hear both examples!
Shadowing
An activity that will help you improve speech patterns is shadowing, which is sometimes called mimicking.
Shadowing native speakers will help you practice stress and rhythm.
Listen to 10 seconds of audio and then pause it and repeat.
Record yourself to compare your speech patterns.
Listen specifically for the features discussed today.
Intonation
Many students are unaware that intonation is also part of your pronunciation score.
You cannot speak in a monotone.
Your tone must be varied and match what you're saying.
I ate a super decadent dessert last night!
It would be very unnatural if this sentence were spoken in a flat monotone.
You should sound excited!
Put emphasis on the word 'super.'
Adjectives and adverbs should always be emphasized.
Takeaway
It's all about the scoring system!
You need to know what the examiner is listening for on IELTS speaking.
An awareness of all the features the examiner is considering will help you be ready on test day.
With today's breakdown of the pronunciation score, you'll be ready.
This knowledge can give you confidence on test day!
For all the strategies you need, sign up for 3 Keys IELTS!
What questions do you have from today's episode?
Please leave a comment below.