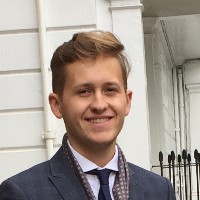 Do you want to be successful with global communication?
Do you need to be able to speak English with not only native speakers but also international professionals who use English as their second language?
We always talk about the goal of speaking with natives but what about the billions of other people in the world who use English?
Instead of just understanding "native English" you should try to understand "world Englishes."
Today's guest will show us how to do it.
Why should we learn "world Englishes"?
Most people who learn English will never come into contact with a native speaker.
You need to be ready to communicate with people with all different non-native accents.
You want to be able to connect with anyone, anywhere, any time.
How can you do this?
Tip #1: First, start with a range of native voices including British, American, Australian, etc. Don't always just use the BBC or the NY Times. Find resources from speakers in South Africa and New Zealand. These resources are not difficult to find. Expose yourself to a range of native accents.
Tip #2: Next, don't exclude non-native speakers. Some of the best teachers are non-native speakers. Go to Big City Small World and listen to the content from speakers from all over the world. You will also learn different cultural values and nonverbal communication skills. This will directly affect your business success abroad.
Tip #3: Be proud of your English. Don't always say "I want to speak with a British accent" or "I want to sound like an American." Shift the focus of what success is for you. Strive for clear pronunciation and effective communication. If people can understand you then you are successful. Don't feel ashamed when your accent becomes clear.
Robert's Bio:
I was born and raised just outside London in the United Kingdom. My first experience living abroad and the start of my ESL career was in 2014 as a British Council Language Assistant in Vienna, Austria. In 2016 I graduated from the University of Nottingham, UK, with a BA Hons in German with Dutch. Since graduating it's been a busy year – I've completed my CELTA teaching qualification in Krakow Poland, worked as an IELTS tutor in the UK and spent most of 2017 in Italy, as a conversation teacher with International House. Right now, I am based out of Chicago, where I am a full time italki English (and German) teacher. Languages have been my passion for over 10 years, i've studied German, Dutch, French and Italian, so I know the fun… and the challenges of learning a new language. Preparing for IELTS? Have an English Interview coming up? Your goal is more idiomatic conversation skills? Check out my Italki profile, I offer customised English lessons tailored to the students needs – with a global focus! See you in the classroom soon!
What questions and comments do you have from today?
Let us know in the comments below.