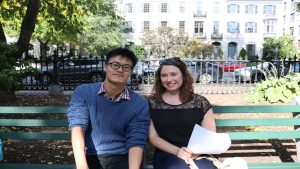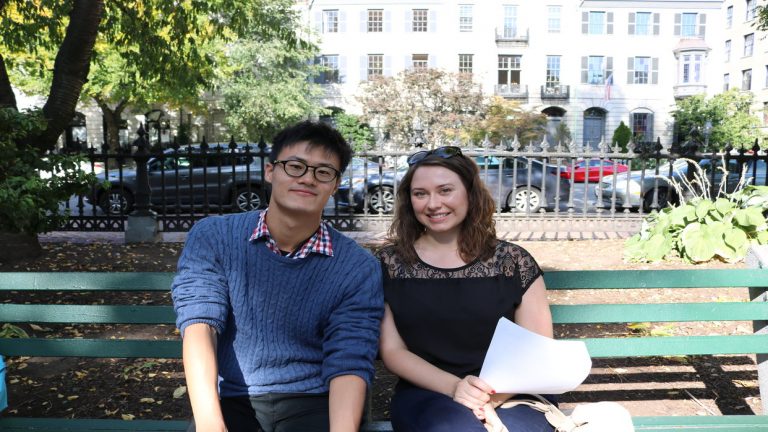 Today we have a special guest on the show!
Koyo is on the podcast today.
He participated in the Urban Immersion Adventure in October 2017 in Boston.
Koyo saw massive improvements in his English while we was in the program.
Learn just a few of the strong skills that he built while he was in the Immersion program with us in Boston.
Watch the video to see Koyo's success story!
Click here to learn more about the program
Why did Koyo join the program?
Koyo works in a hotel in Japan.
He needs to be able to interact with guests every day in English.
He wanted to feel more comfortable when he serves his guests at work.
He also loves traveling around the world. He is a backpacker so English is important for him to make social connections while traveling.
How did Koyo feel the first night of the program?
He felt nervous. He was also tired but once he found the bar and met the group he felt happy and excited.
The native speakers and the whole group was excited and supportive.
It was his first time speaking English for two hours straight.
What results did he see from the program?
He started speaking more slowly and clearly so that others could understand what he was saying.
Before he joined the program he used to panic in his mind when someone spoke to him.
He used to always think about what word or phrase to choose.
His mind was congested and panicked. He couldn't focus on listening and speaking.
Koyo's action plan
Koyo had his action plan meeting with us and we suggested that he calm down when he speaks.
We also asked him to slow down and only focus on listening when he is speaking to someone.
When we filmed Koyo's testimonial video we could feel a dramatic shift in his confidence as a result of the weekend.
What else did Koyo learn?
He witnessed his teammates pushing themselves to speak with natives and complete the challenge even though they were nervous and afraid.
This built amazing confidence for Koyo. In this program everyone is supportive so we help each other grow and become a better version of ourselves.
Get your spot now before spaces fill up for summer 2018.
Go here now to apply and submit your video introduction.