Where can you learn high level vocabulary for IELTS?
It's vital that you avoid common, easy words.
In order to boost Vocabulary scores you need to learn impressive vocabulary.
You need less common words for every topic.
Today we'll share where you can find this vocabulary!
We'll also share high-scoring words for IELTS Writing.
Today's question
What are some common lexical resources (in IELTS, not in everyday life) to improve writing score?

CypherBlade
Lexical resource score
One of the scoring sections for IELTS Writing is Lexical Resource.
This is on the scoring chart for both Task 1 and Task 2.
We often refer to this score as 'Vocabulary.'
To score a 7 in this section, there are specific things the Examiner is looking for.
Range that shows flexibility
Less common words
Awareness of correct collocations
For a 7, you can have a few errors in spelling and word choice.
However, it's vital that you use less common vocabulary!
Where to find high-scoring vocabulary
The best place to find less common vocabulary that is perfect for IELTS is in 3 Keys IELTS!
This is our online IELTS course.
We share high-level vocabulary as part of our Writing modules.
Today we'll share a few of these words for Task 1 and Task 2.
For all the vocabulary you need, sign up for our online IELTS course!
Strategies Created By a Former Examiner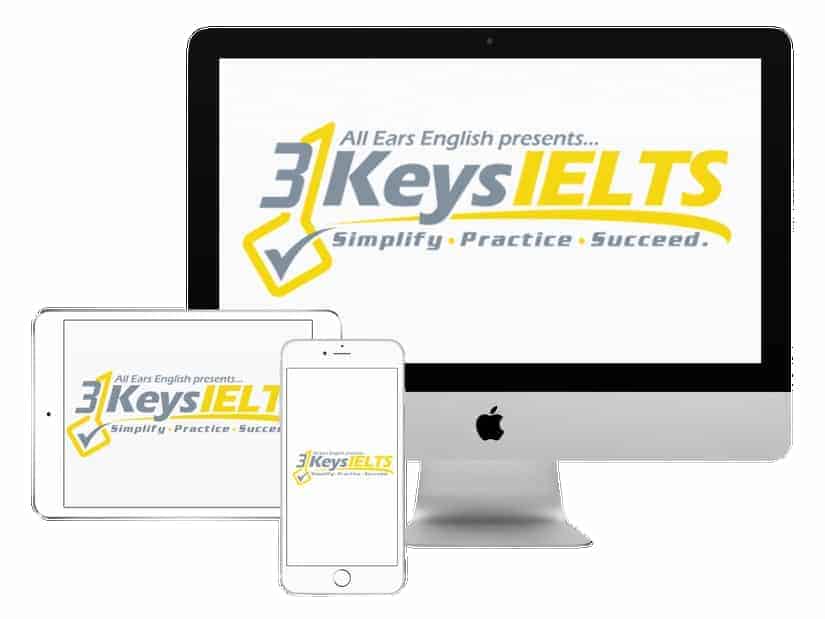 100% Score Increase Guarantee with our Insider Method

Are you ready to move past IELTS and move forward with your life vision?

Find out why our strategies are the most powerful in the IELTS world.

When you use our Insider Method you avoid the BIGGEST MISTAKES that most students make on IELTS.

Click here to get a score increase on IELTS. It's 100% guaranteed!
Task 1 Essays
There are several different possibilities for your Task 1 essay.
Change Over Time
Static
Process Diagram
Each of these will require different high-level vocabulary.
For Change Over Time essays, you must learn vocabulary for information that increases, decreases or remains constant.
For Static essays, you'll describe highest and lowest numbers.
Process Diagrams will require information describing the process shown.
Task 1 Change Over Time
For a Change Over Time essay, you will need to describe a decreasing line.
Two options are 'a hefty plunge,' and 'a sizeable decline.'
These are much higher-scoring than 'a large decrease' because they are less common.
For an increasing line, two options are 'swell significantly,' and 'surge noticeably.'
Practice using these when describing graphs that show how information changes over a period of time.
Task 2 Essays
Your Task 2 essay may be one of several different types.
Argument
Opinion
Problem/Solution
Advantages/Disadvantages
Mixed
For each of these, you will need templates with high-scoring vocabulary.
These contain linking phrases and impressive vocabulary to introduce ideas.
They are chunks of sentences that you add your own ideas for.
In this way, you can use them for any essay required on your exam.
Task 2 Argument essay
One of our Task 2 Argument essay templates is as follows:
I will explore the rationale for both beliefs as well as proffer justification for my own viewpoint.
This is a template for a thesis statement, which is necessary in your conclusion.
It is full of replacements of common, easy vocabulary.
Memorizing a template like this saves you time on test day and increases Vocabulary scores.
Takeaway
You must use a variety of less common vocabulary on IELTS Speaking and Writing.
Today we share specific vocabulary from our 3 Keys IELTS course.
High-scoring vocabulary like this must be learned and practiced in advance.
Templates that include band 9 vocabulary and linking phrases will boost your score.
For all the vocabulary and strategies you need, sign up for our online IELTS course!
What questions do you have from today's episode?
Please leave a comment below.