Model IELTS essays are in high demand!
These essay examples can be extremely useful.
They may provide you with ideas, linking words and high level vocabulary.
However, you must be wary of which essays to trust.
Today we share tips for knowing which model essays to use.
We also provide you with a band 9 Task 2 essay.
Which essays can you trust?
You will see many model essays online.
Some claim to be band 8 or band 9 but are not.
These may not be written by native speakers.
They are likely not written by IELTS experts.
For these higher-quality essays, students usually need to pay a fee.
Some essays can be harmful
You must also watch out for essays written by native speakers.
These won't always be reasonable for what you can write on test day.
They can cause students to become discouraged.
When we share model essays, we are using the strategies and templates we teach in 3 Keys IELTS.
This makes these model essays a good example of what you could write on your exam.
Strategies Created By a Former Examiner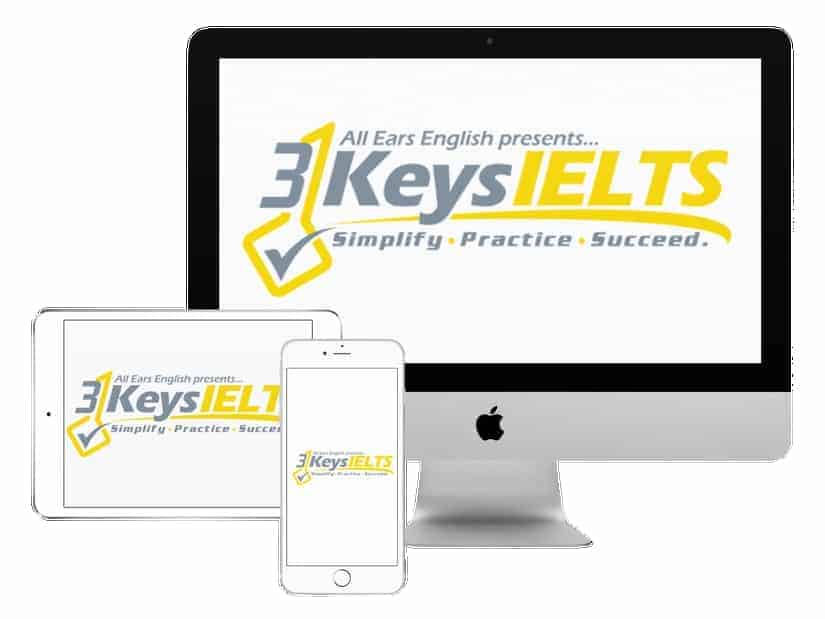 100% Score Increase Guarantee with our Insider Method

Are you ready to move past IELTS and move forward with your life vision?

Find out why our strategies are the most powerful in the IELTS world.

When you use our Insider Method you avoid the BIGGEST MISTAKES that most students make on IELTS.
Task 2 essay question
Today's example is for a question in the Cambridge 7 book, Test 1 for Writing Task 2.
It is generally believed that some people are born with certain talents, for instance for sport or music, and others are not. However, it is sometimes claimed that any child can be taught to become a good sports person or musician.

Discuss both these views and give your own opinion.
Task 2 strategies
In our online IELTS course you learn many strategies for tackling a topic like this.
There are many different types of Task 2 essays.
You need to be able to read a topic and immediately know which type of essay to write.
Because this essay requires you to 'discuss both views,' you must write what we call an Argument essay.
Argument essay structure
The structure of an Argument essay is as follows:
A body paragraph sharing the side of the issue you disagree with
A body paragraph sharing the side you agree with
For different questions, the body paragraphs will be different.
Model Task 2 essay
The issue of nature versus nurture has hounded humanity for eons. Some are of the opinion that musical and athletic talents are in the genes, while others hold the view that any child can learn these abilities, regardless of their bloodlines. In this essay, I will explore both sides as well as offer my own opinion.
As to those who feel that any child can become a star sportsman or famous musician through training, there is one main justification. The idiom practice makes perfect exists for a reason. Take the Taiwanese sensation Jolin Tsai, for example. At the beginning of her career, she was utterly unable to sing or dance at any level that could be seen as exemplary. However, after years of training every day with voice coaches and choreographers, she become one of the hottest pop stars not only in Taiwan, but throughout the whole continent of Asia.
Nevertheless, I believe that it is nigh impossible to excel in sports or music without natural ability. The reason for my view being that nearly every gold medal Olympian and best-selling artist exhibited raw talent from an early age. Granted, they could not have reached their levels of success without practice and training; however, it cannot be denied that talent existed first. As evidence, every student of human anatomy knows about fast-twitch and slow-twitch muscles. Without being born with a significant amount of the former, winning any 100 meter dash races would be literally impossible.
In sum, I believe in the value of hard work, but I also am realistic about the fact that not just anybody can make millions as a musician or sportsman. I hope that, in the future, every child is allowed to nurture their own natural talents, whatever those may be.
Takeaway
One of the best ways to grow your writing skills is by reading high-scoring IELTS model essays.
Today's model essay shows you the structure of an Argument essay.
In the podcast episode, Jessica and Aubrey go over each paragraph.
They provide detailed insight into what makes this essay band 9.
For model essays for every type of essay and all the templates you need, sign up for 3 Keys IELTS.
You'll learn every strategy you need to get your score on test day.
What questions do you have from today's episode?
Please leave a comment below.