Have you wondered if you should read IELTS sample essays?
You see them everywhere online and in every test prep book!
Today you'll find out!
We're answering questions that have been left in our Instagram DM's (Direct Messages).
The answers to today's IELTS Writing questions could make a huge difference!
They could determine whether you can score 7 or higher on test day.
Listen in for advice that is directly related the scoring system!
#1: How is IELTS scored?
Many students are unclear about how the different exams are scored.
We received this question via Instagram DM:
Can you help me understand how exactly the Writing section on the IELTS exam is corrected?
There is a different scoring system for each exam.
These are available to the public.
IELTS band descriptors
Task 1 band descriptors can be found at this link.
Here is the scoring rubric for Task 1: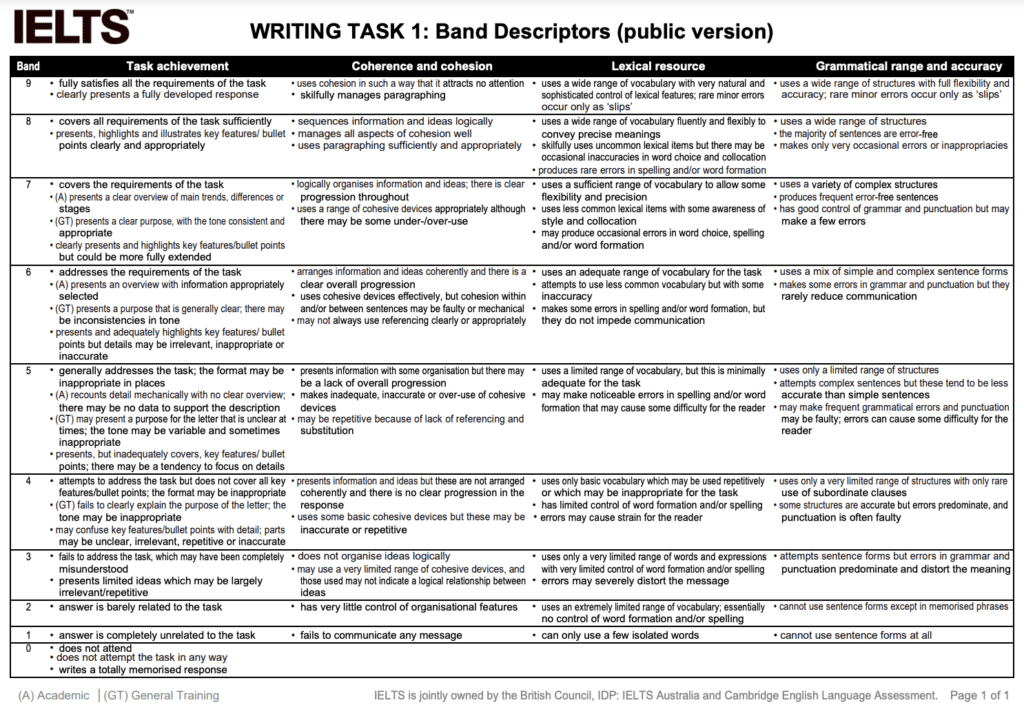 Writing Task 2 band descriptors can be found at this link.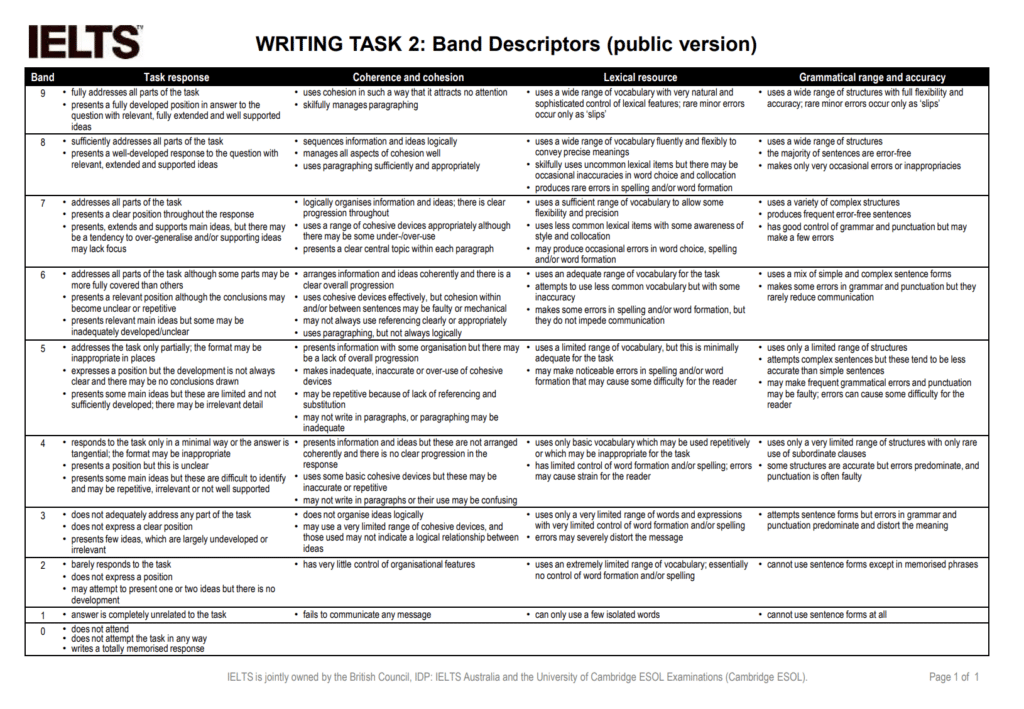 How are individual Writing scores calculated?
Jessica has created write-ups describing the different scores.
This series was called 'IELTS Writing Scores Revealed.'
Click on the links below to see a detailed description of each score.
In addition, this video describes what is needed for the different bands.
Strategies Created By a Former Examiner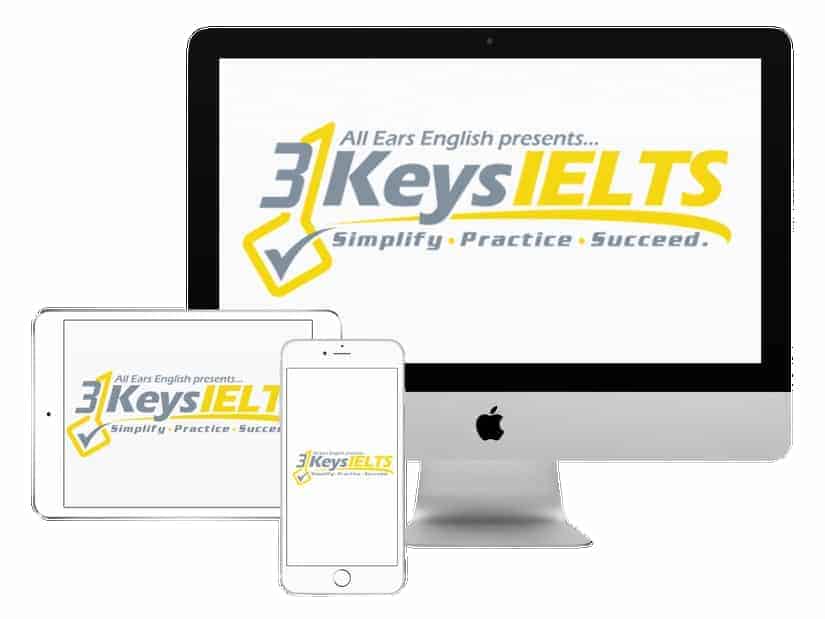 100% Score Increase Guarantee with our Insider Method

Are you ready to move past IELTS and move forward with your life vision?

Find out why our strategies are the most powerful in the IELTS world.

When you use our Insider Method you avoid the BIGGEST MISTAKES that most students make on IELTS.

Click here to get a score increase on IELTS. It's 100% guaranteed!
#2: Can I use examples from sample essays?
This question was also sent in via Instagram message.
I'd read a sample essay when I was preparing for IELTS.

On my test day, I came across a similar task 2 topic.

The first thing that came to my mind was using the very examples from the sample.

Will this lower my score?
The short answer is not necessarily!
Examiners don't care where you found your examples.
As long as they are solid support for your ideas, you are good!
Make sure examples fit your essay
If you have read examples in sample essays, you may try to use them when they don't fit the essay.
IELTS will not use the exact same Writing topics on multiple exams.
Beware of the common error students make of answering a question that seems familiar and assuming they understand it.
Don't make assumptions!
With every topic, make sure you understand what is being asked.
Make sure your examples directly and clearly support your idea.
Should I read sample essays online?
You should consider who is writing these sample essays.
Read the tips in this write-up to learn why you shouldn't read example essays.
They are usually not written by students preparing for the exam.
If they are written by natives, they will often give you unrealistic expectations.
On the other hand, essays written by other students can be very helpful!
It helps to see options and possibilities.
You can find these in our private 3 Keys IELTS Facebook group.
Sign up for 3 Keys IELTS to have access.
Additionally, read essays written by experts that are intended to educate.
Here is one written by Jessica, a former IELTS examiner.
How to make sure you understand the topic
Underline key words!
This is a step that students often skip.
Unfortunately, that can be devastating for your score!
If the topic asks about student disrespect in school, underline 'student disrespect' and 'in school.'
If you don't underline these key words and write your essay about disrespect in general, this does not address the topic.
Your score for Task Response in that case could not be higher than 5.
Pro tip: adjust the questions to clarify
It can help to adjust the questions in the topic to the question you must actually answer.
For this question:
Many people believe that students are increasingly disrespectful at school.

What are the causes?

What are some possible solutions?
Change these questions to more specifically be the questions you need to answer.
What are the causes of disrespect in schools?

What are some possible solutions for disrespect in schools?
Then, make sure you answer these questions clearly and directly!
Takeaway
The answers to these questions provide vital IELTS information.
You absolutely must understand the scoring system.
Familiarize yourself with the scoring rubrics.
Additionally, you must be careful with how you use sample essays.
They can be very helpful if you're reading the right ones and using them correctly.
To get quick, accurate answers to your questions, you need access to our Facebook group.
Sign up for 3 Keys IELTS today!
What questions do you have from today's episode?
Let us know in the comments below.