You may be asked about dreams on IELTS Speaking.
You need to be ready with topic-specific vocabulary and high level ideas!
Today you'll hear 3 band 9 sample Part 3 answers about dreaming.
Questions about dreaming come up on every part of the exam.
We'll share possible questions as well as sample answers.
What do you think about dreams?
Aubrey and Jessica both share details about their dreams.
Recently, Aubrey had a dream within a dream, similar to the movie Inception.
Jessica shares that she doesn't think dreams mean anything.
Put a lot of stock into: Idiom meaning to believe something is important or real
I don't put a lot of stock into dreams.
You could be asked about anything on IELTS Speaking!
These questions about dreams may seem pretty random!
This might be something you haven't thought much about.
However, you could be asked about anything on the speaking exam.
You need to be ready for unexpected questions!
Learn filler phrases to buy some time!
This will give you a few seconds to think of an answer.
Sample answer #1: Why do people dream?
Notice the band 9 vocabulary she uses in her answer!
synapses
sawing logs
REM cycle
buy into
I don't buy into thinking they're super deep.

I don't read into them much.
Both the phrasal verbs 'buy into' and 'read into' are perfect for IELTS Speaking.
Phrasal verbs get you the idiomatic language you need for 7+.
Strategies Created By a Former Examiner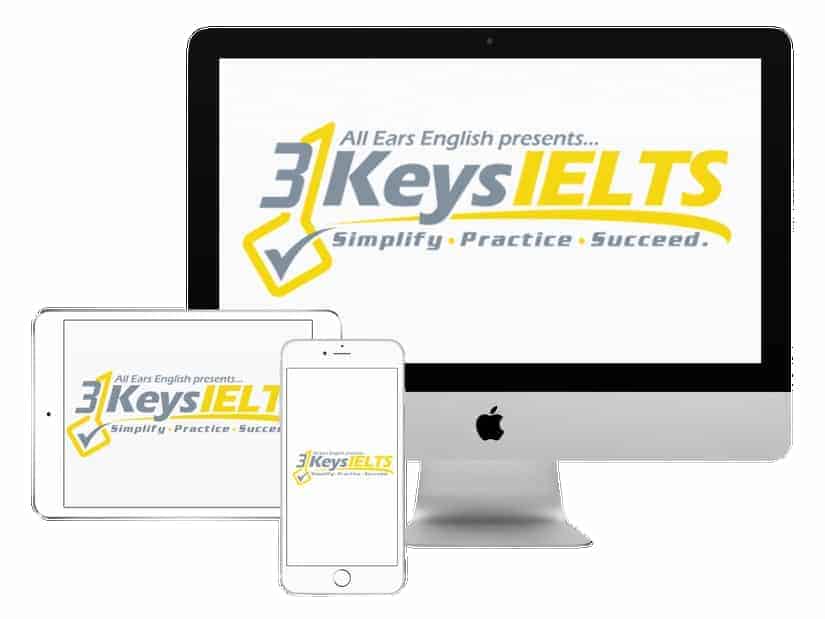 100% Score Increase Guarantee with our Insider Method

Are you ready to move past IELTS and move forward with your life vision?

Find out why our strategies are the most powerful in the IELTS world.

When you use our Insider Method you avoid the BIGGEST MISTAKES that most students make on IELTS.

Click here to get a score increase on IELTS. It's 100% guaranteed!
Sample answer #2: Can dreams predict the future?
This question is interesting because it asks about your culture.
Jessica used great filler describing the diversity of American culture.
She then described a segment of society that may believe this.
Do people in your culture think that dreams can predict the future?
Your psychoanalyst might pick apart your dream.
I legit had a dream, no joke, that came true!
Sample answer #3: Is it possible for someone not to dream?
Aubrey shares her opinion that she thinks everyone dreams.
Possibly some individuals don't remember their dreams.
Notice the topic-specific vocabulary she uses.
Notice how she slows down.
This increases your pronunciation score, as it give you a chance to give space to different words.
It also gives you time to think of great vocab!
hardly ever: almost never
Why does intonation matter?
One of the scores for IELTS Speaking is Pronunciation.
This is not just about phonemes and word stress.
It's also about your intonation.
Do you give proper emphasis to words?
Is your tone appropriate for your answer?
If you are saying something was excited, that should be reflected in your voice!
Practice native, natural intonation to score 7+ on this Pronunciation score.
Speaking Part 2 sample answer
Speaking Part 2 Cue Card: Describe a cafe you like to visit

You should say:

– where it is

– what kinds of food and drinks it serves

– what you do there and explain

– why you like to go there
Jessica takes us on a verbal tour of the place she's describing.
Use this strategy to boost your Fluency/Coherence score!
Use linking phrases to transition from one area to the next. Give details!
Watch the video now!
Takeaway
Listen to these sample answers a couple of times to get intonation and vocabulary tips!
Practice providing your own answers to these questions.
You never know what you'll be asked about on the IELTS Speaking exam.
Be ready to answer even questions like these about dreams!
Whatever you are asked, be ready with topic-specific vocabulary.
For all the tips you need for every part of the exam, sign up for 3 Keys IELTS!
What questions do you have from today's episode?
Let us know in the comments below.