Today you'll learn about one of the most common grammar mistakes students make.
When providing feedback on IELTS essays, we often see errors with uncountable nouns.
These nouns are extremely tricky!
They don't follow regular rules for articles.
Additionally, rules for making them plural are different.
Today you'll learn how to recognize these nouns.
For all the grammar strategies you need for IELTS, sign up for our online course!
What are uncountable nouns?
There are many labels for these nouns
Uncountable nouns
Non-count nouns
Mass nouns
In general, you can recognize them because they can't be counted.
There are not individual grains, pieces or parts.
They include substances, emotions and ideas.
Strategies Created by a Former IELTS Examiner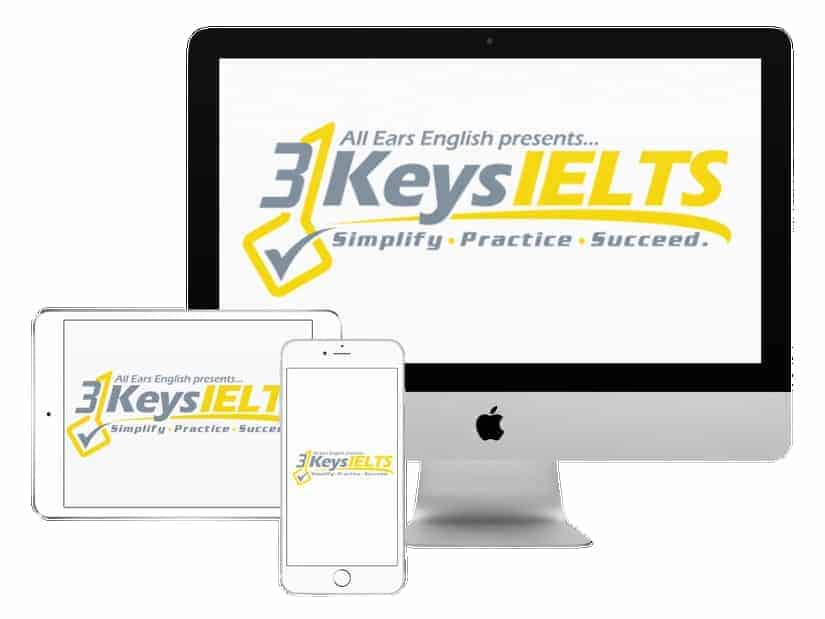 100% Score Increase Guarantee with our Insider Method

Are you ready to move past IELTS and move forward with your life vision?

Find out why our strategies are the most powerful in the IELTS world.

When you use our Insider Method you avoid the BIGGEST MISTAKES that most students make on IELTS.

Click here to get a score increase on IELTS. It's 100% guaranteed.
What is the grammar for making mass nouns plural?
Don't add an "s" to these nouns to make them plural.
A recent error in an essay was with the word "inaction."
This is understandable, because "action" is countable!
Incorrect: "This can be seen by the inactions…"
Unlike actions, a lack of action cannot be counted.
Therefore, you don't add an 's' to make it plural.
Like all uncountable nouns, there is no singular and plural.
It is always written the same way and is never changed to make it plural.
How do articles work with uncountable nouns?
Don't put an indefinite article before them.
Incorrect: an information

Correct: information
You can, however, use the definite article "the" if specifying something defined.
The information she told me was accurate.
Subject/verb agreement
These nouns are treated as singular for verb agreement.
Incorrect: There are sugar

Correct: There is sugar
We see students make mistakes with this often!
Be sure to avoid using the wrong verb agreement!
Substances
Many substances can't be counted.
You would not be able to count individual pieces.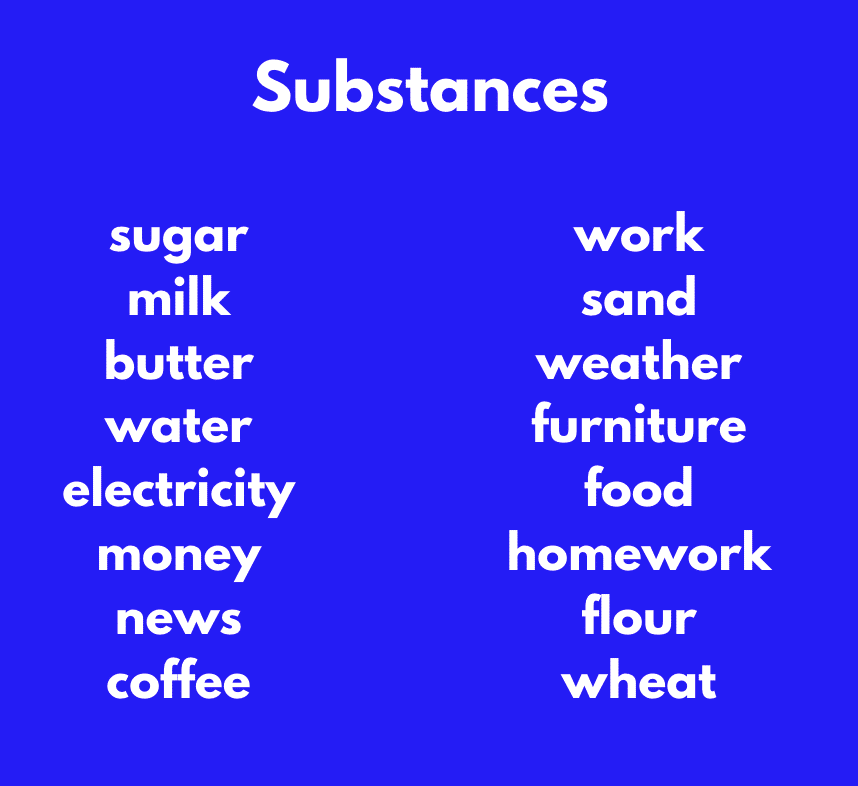 Emotions and Ideas
Often uncountable are emotions and ideas.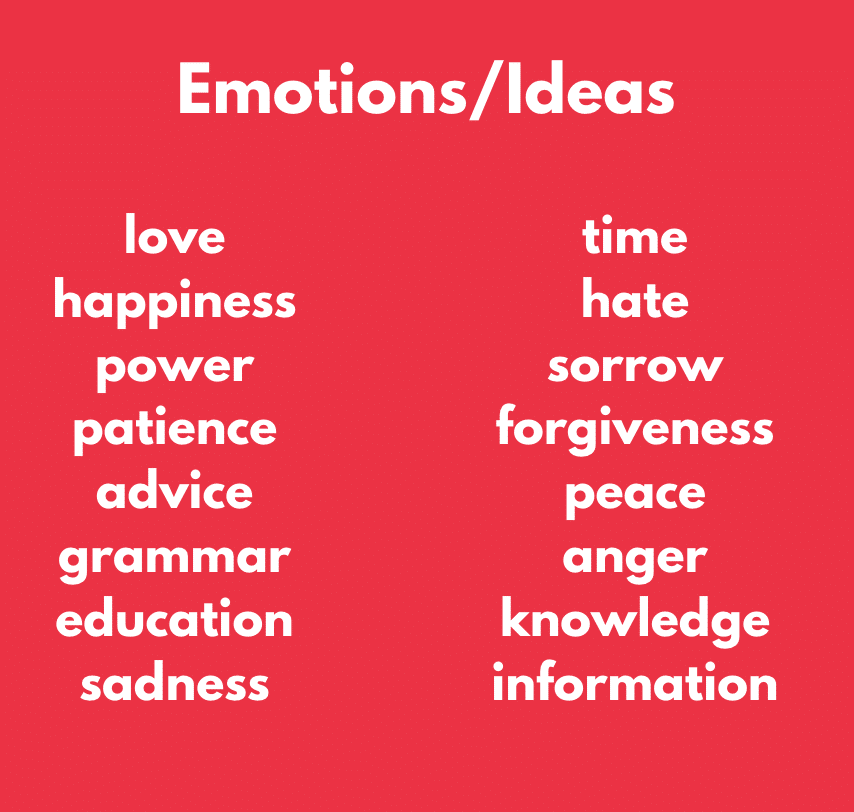 Proofreading tips
When you're writing your essay, you don't want to be focused too much on grammar.
Instead, get your ideas out in a logical, coherent way.
If you're thinking about whether nouns are countable or not, it will be difficult to get your ideas down.
Instead, after writing your essay, leave time to proofread!
When reading over your essay, look for uncountable nouns.
Check grammar you have found problematic in the past.
At that time, make any necessary changes.
Bonus video!
Jessica recorded a video about countable nouns.
Check it out for tips on avoiding mistakes with these nouns.
Takeaway
Grammar should not be your main focus when studying for IELTS!
It can take over a year to raise your grammar score from band 6 to band 7.
However, there are common mistakes you should be aware of.
This way you can avoid making them on test day!
Today's tips will help you avoid the uncountable noun pitfall.
For all the strategies you need, sign up for 3 Keys IELTS!
What questions do you have from today's episode?
Please leave a comment below.