Today's 3 idioms are a recipe for IELTS Vocabulary success!
IELTS Speaking requires a variety of vocabulary.
Informal language such as slang, idioms and phrasal verbs are a must!
You must use idiomatic language for a 7+ on IELTS speaking.
Listen in for idioms that will make this a breeze.
For all the strategies you need, sign up for 3 Keys IELTS.
Replace easy adjectives
Do not use extremely common adjectives.
These are extremely low scoring due to how often students use them.
Additionally, there are so many other options!
Be ready to replace these with higher scoring words.
Today's idioms are perfect to use instead when you want to say you did something well.
An idiom you shouldn't use on IELTS
When Jessica was an Examiner, she heard the same ones over and over.
This idiom is overused by students.
Not only that, but natives don't use it often.
Therefore, you shouldn't use it!
To get high scores you must stand out!
Strategies Created by a Former IELTS Examiner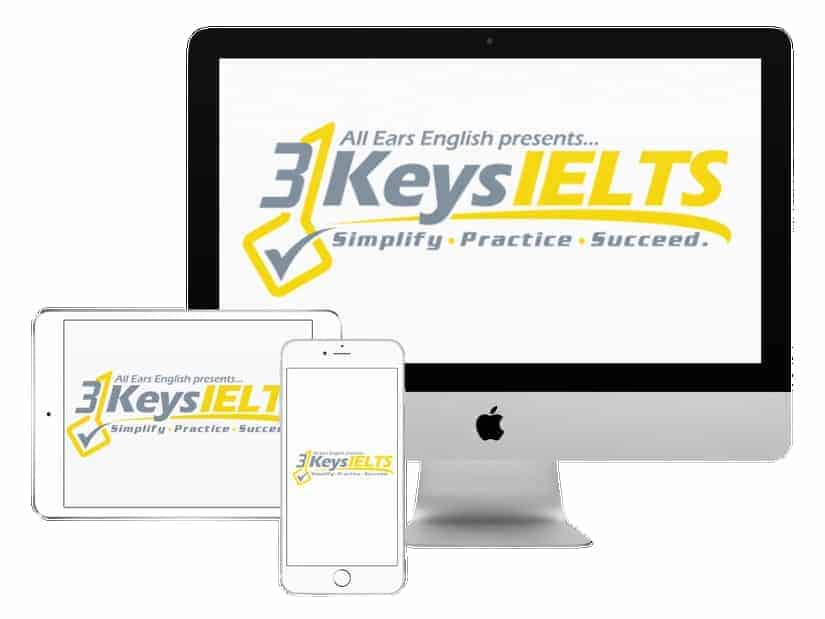 100% Score Increase Guarantee with our Insider Method

Are you ready to move past IELTS and move forward with your life vision?

Find out why our strategies are the most powerful in the IELTS world.

When you use our Insider Method you avoid the BIGGEST MISTAKES that most students make on IELTS.

Click here to get a score increase on IELTS. It's 100% guaranteed.
#1: Hit the jackpot
Jessica grew up in Nevada where gambling is legal everywhere.
You can see slot machines in grocery stores and airports.
You will see casinos elsewhere in the U.S. on Native American reservations.
hitting the jackpot: to win big
We also use this idiomatically to mean something very good happened.
I hit the jackpot when I met my best friend.
Where to use it on IELTS
This idiom is so versatile!
It can be used for a multitude of Speaking Part 1 and Part 2 questions.
You can use it to describe anything you like
If you feel yourself about to say you like something, use this idiom instead!
#2: Aced
Instead of saying you did something well, say you aced it!
We often use this to talk about doing well on an exam or job interview.
I aced that job interview!
You can use this idiom on many Part 1 and Part 2 questions.
School Memories
Favorite subject in school
Favorite teacher
I aced every English exam I ever took!
#3: Recipe for success
This idiom can be used on IELTS Writing.
It would be ideal for a Problem/Solution essay.
Many people today find it difficult to balance work and personal life.

What are the causes of this situation and what can individuals and employers do to reduce the problem?
Any time you describe a solution you can call it a recipe for success.
This would work if sharing that individuals should not check business email outside of work hours.
"Using out of the office notifications to avoid checking email during personal time is a recipe for success."
How to use it on IELTS Speaking
You might be asked, "What makes a good teacher?"
I think having outside experience as well as being an expert in one's subject is a recipe for success.
This is great for describing events or people on Speaking Part 2.
They had balloons, decorations and great music! It was a recipe for success.
You can also use it to talk about travel.
Jessica describes the research she has completed for her road trip.
Music, planning ahead of time and a healthy dose of spontaneity is a recipe for success.
Takeaway
These idioms are extremely flexible!
This makes them ideal for IELTS Speaking.
You can use them on many different questions.
Practice using them when answering practice questions.
They are ideal any time you're talking about something you did well or something you like.
For all the strategies you need for every part of the exam, sign up for our IELTS course!
What questions do you have from today's episode?
Please leave a comment below.