Each month, we do a free Writing Wizard contest for 3 Keys students.
The writer of the winning essay wins a 1-on-1 class with Jessica.
They also get the chance to be a guest on the IELTS Energy podcast.
It's also a great boost of confidence!
3 Keys student Harsha explains 3 ways she improved her IELTS Task 2 essay.
Find out how she went from a 5.5 to a Writing Wizard winner.
Harsha's IELTS journey
Harsha intends to move to Canada with her family, but first needs to pass IELTS.
Before joining 3 Keys, she was scoring 5.5 on the Writing exam.
She could not figure out what she was doing wrong!
How did she improve her Writing score?
She credits the 3 Keys essay templates for helping her create well-organized essays.
Before, she did not provide information about both sides of an argument.
The 3 Keys strategies helped her see how to present both sides of an argument.
She also realized she had not been thinking about essay structure.
The modules helped her see how to address the entire question.
She realized that she wasn't doing this, which was leading to a 5.5 score.
Strategies Created By a Former Examiner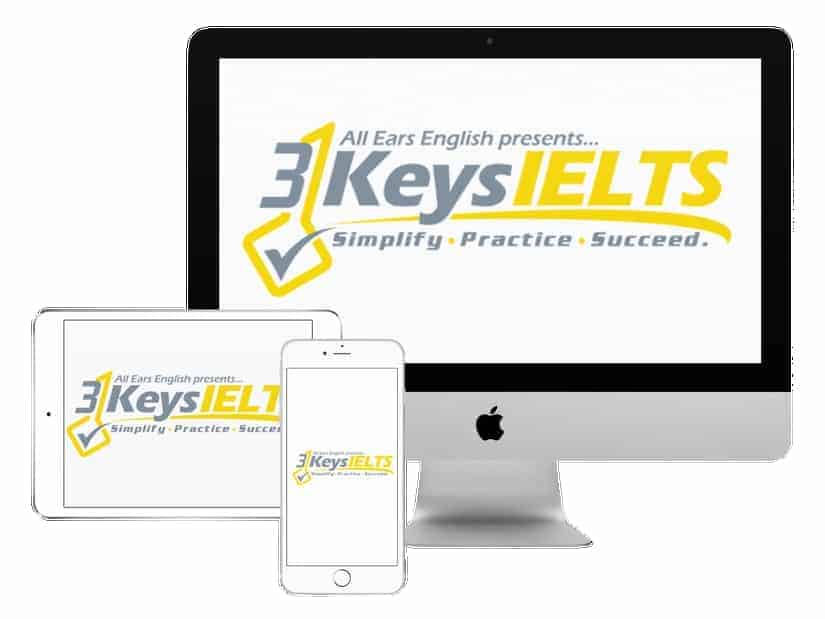 100% Score Increase Guarantee with our Insider Method

Are you ready to move past IELTS and move forward with your life vision?

Find out why our strategies are the most powerful in the IELTS world.

When you use our Insider Method you avoid the BIGGEST MISTAKES that most students make on IELTS.

Click here to get a score increase on IELTS. It's 100% guaranteed!
Why did Harsha win the Writing Wizard competition?
She used amazing high level vocabulary.
As a teacher by profession, she reads articles and is constantly learning new vocabulary.
When she writes down new words, she includes context.
She then makes herself use it in context.
What is the key to learning vocabulary on your own?
Use it out loud as soon as you learn it!
Write it down, not as part of a list, but in a sentence with context.
Then practice it immediately.
Add it to your conversation and your writing.
Harsha's advice
Answer the entire question when writing an essay.
This is the only way to get above a 5 on the Task Achievement score.
It is very difficult to get above a 5.5 if your Task Achievement score is this low.
Practice brainstorming Task 2 topics and ensure you address every part of the question.
Takeaway
So many students are stuck at a Writing 5 or 6.
You need strategies!
You need to know what the Examiner is looking for!
You need a study plan and a proven, guaranteed system.
All of this can be found in our 3 Keys IELTS Success System.
Sign up today so you can go from being stuck to fearless to fluent!
What questions do you have from today's episode?
Please leave a comment below.