Comparing and contrasting with linking phrases is vital on the IELTS exam.
You will likely need to compare and contrast on both Speaking and Writing.
Not only that, but you need linking verbs to do this!
This is vital for your Fluency/Coherence and Cohesion/Coherence scores!
Today you'll learn linking phrases to do just this!
We'll share example sentences and how to use them on the IELTS exam!
Listener question #1: Linking phrases
Today we'll share two related listener questions.
They both ask about linking phrases on IELTS.
The first is about linking sentences.
I am facing a bit of difficulty in linking my sentences, especially in letter writing.

Can you discuss this in your next video? It would be so helpful. Thanks in advance.

Neha Arora, 3 Keys student
Today we'll share some great linking phrases for Task 1 General informal letters.
We've previously shared many great linking phrases for semi-formal and formal letters.
Listener question #2: 'That being said'
Can 'that being said' or 'having said that' be used on IELTS writing or are they just for IELTS speaking?
These linking phrases should be reserved for IELTS Speaking.
They are too informal for IELTS Writing.
The one exception is informal General Task 1 letters.
Additionally, because it's referring to something you said, it makes more sense to use them for speech.
They are perfect for contrasting information.
I have so much to do! Having said that, I'm probably just going to take a nap.

I think screen time should be limited for kids. That being said, my kids are on screens right now.
What are more formal options?
There are many more formal linking words and phrases for contrasting and comparing.
Use these for IELTS Writing!
Nevertheless
In spite of this
Regardless
Despite that
In contrast
In comparison
Practice using these linking words and phrases to contrast ideas.
They are all ideal for both IELTS Speaking and Writing.
Strategies Created by a Former IELTS Examiner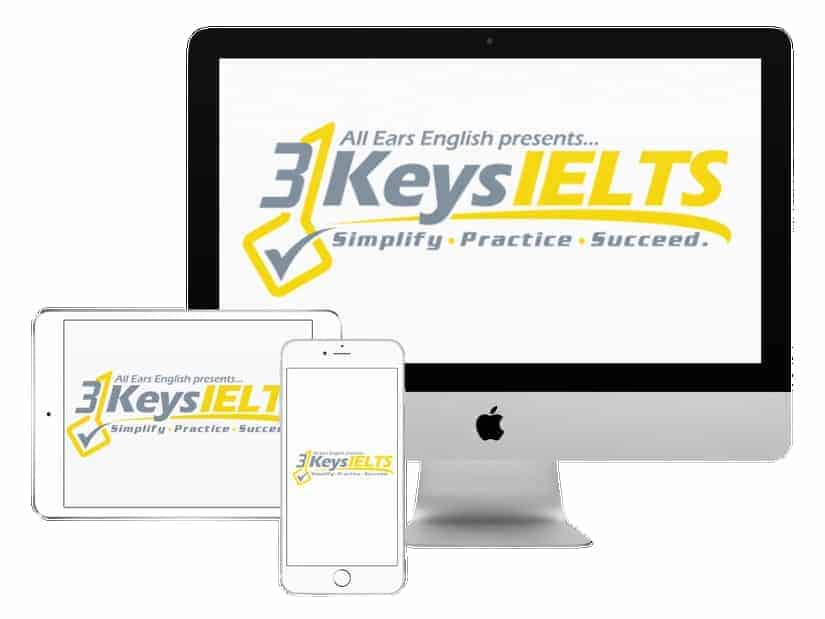 100% Score Increase Guarantee with our Insider Method

Are you ready to move past IELTS and move forward with your life vision?

Find out why our strategies are the most powerful in the IELTS world.

When you use our Insider Method you avoid the BIGGEST MISTAKES that most students make on IELTS.

Click here to get a score increase on IELTS. It's 100% guaranteed.
Where is this useful on IELTS Speaking?
Linking phrases are necessary on both IELTS Writing and Speaking!
For Writing, you need linking phrases to score 7+ on the Cohesion/Coherence score.
For Speaking, the Fluency/Coherence score requires linking phrases for 7+ on the Fluency/Coherence score.
This is how you show you can link your ideas in a native, natural way.
Remember that each linking word and phrase has meaning!
You have to use the proper one for the proper context.
#1: Speaking Part 1
A question might be, 'Do you wish you had more free time?'
I absolutely could use more spare time!

You can't imagine how long my To-Do list is.

That being said, I think I'm just going to take a nap because I'm exhausted!
It's easy to sneak this phrase into many different answers!
Whatever you're saying, share contrasting information!
#2: Speaking Part 3
A question you might see is, 'What type of media advertising do you like most?'
I hate all ads! They're the worst!

That being said, if I have to choose, I like Geico commercials that are funny!
Remember that you can always answer in the negative.
If you're asked what you like about something, you can say, "I don't! I hate that!"
#3: Speaking Part 3
You could be asked, 'How has art changed in the past few decades in your country?'
I don't have a chance to see art very often.

There aren't any museums in my town.

Having said that, I do see art in galleries sometimes.
This is a high level way to speak.
It can boost your score to 7+ on IELTS Speaking.
How to use these on IELTS Writing
General Task 1 Letter: Plan a trip with a friend
We're not going to have a ton of time!
Having said that, we should cram in everything we can!
On Writing Task 2, use the more formal options instead.
Takeaway
You must be able to compare and contrast on IELTS!
These are vital skills for both Speaking and Writing.
Today's linking phrases are perfect for this!
Use them for Speaking answers and informal Task 1 General letters.
You can also find many episodes here where we teach linking phrases.
For all the strategies you need on IELTS, sign up for our online IELTS course!
What questions do you have from today's episode?
Please leave a comment below.