We often hear students share incorrect advice they have heard online or from teachers.
Some of this information is widely spread and many students believe it.
It can be extremely problematic on test day if you have incorrect information.
Today we give you the top 5 myths and misunderstandings students have about the IELTS Speaking Exam.
You'll learn the truth from a real Speaking Examiner.
This way, you'll be ready on test day!
For all the strategies you need, sign up for 3 Keys IELTS!
What camp do you fit into?
camp: idiom for category or group
One camp is students who feel like they don't know what they're doing.
They see conflicting information online and don't know what to believe.
They are studying and improving, but worried they're wasting time or studying the wrong thing.
The second camp is students who think they know what they're doing.
They feel confident about the IELTS exam.
However, they may believe myths or incorrect information that can trip them up.
#1: Informal vocabulary on Speaking Part 1
Students often feel that band 9 vocabulary must be impressive and high level.
They then end up using words that are too formal for Part 1.
This section is more informal.
They are questions a friend would ask you.
Informal slang is also band 9 if it is not used commonly by students.
It's not about how fancy and impressive the vocabulary is.
Rather, it's about vocabulary that is used by natives but not as often by language learners.
Scoring system explained
There are not separate grading sections for Part 1, Part 2 and Part 3.
You're graded on your overall performance.
The same four scores with the same requirements apply to each section.
Fluency/Coherence
Vocabulary
Pronunciation
Grammar
For band 7 or higher, you must show a range of vocabulary throughout the exam.
This means informal, semiformal and formal.
Strategies Created By a Former Examiner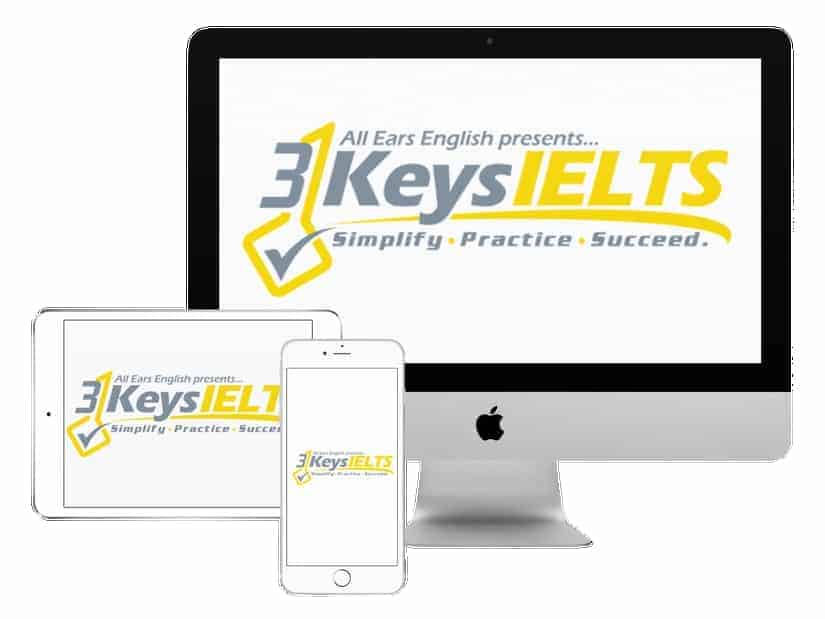 100% Score Increase Guarantee with our Insider Method

Are you ready to move past IELTS and move forward with your life vision?

Find out why our strategies are the most powerful in the IELTS world.

When you use our Insider Method you avoid the BIGGEST MISTAKES that most students make on IELTS.

Click here to get a score increase on IELTS. It's 100% guaranteed!
Part 1 speaking should not be overly formal
If the question is:
What is your favorite color?
Too informal: In my research into psychological effects of varying hues on one's mental state, I have found…
Perfect tone: Honestly, this is funny because my entire life I've loved blue! Every hue – navy, turquoise, aqua!
Students often make the mistake of sounding like a student.
This is natural, as the Examiner feels like a teacher or superior.
If it is a personal, informal question, however, answer it like you would if you were speaking to a friend!
This will give you the more informal tone you need.
It will also make it more natural to use informal vocabulary
#2: Don't engage the Examiner in conversation
A conversation with a friend is back and forth.
The Examiner is not allowed to go off the script.
They must follow the script in their testing booklet.
Therefore, they can't answer questions if you ask them.
They can't have a back and forth conversation with you.
This could create awkwardness!
Don't ask them questions.
#3: Part 2 bullet points
Most students think they have to talk about the bullet points on the Part 2 talk.
The Examiner doesn't care if you address those.
They likely haven't even looked at them.
If you feel like you have to address them, it will be difficult to fill the 2 minutes.
Instead, we recommend you ignore them and tell a story!
This will also pull out more details and interesting vocabulary.
#3: Part 2 conclusion
There is nothing in the Speaking scoring section requiring a conclusion on Part 2.
It is weird to have an introduction, body and conclusion on your answer.
No one talks like that.
You want to speak like a native!
In fact, it is better to not plan on providing a conclusion.
If the Examiner has to interrupt you, that shows your fluency.
If you share a conclusion, you will likely have time after to fill.
This can create an awkward pause.
Another potential problem is that if you're planning to share a conclusion and don't end up having time, you might feel thrown off.
This can affect your confidence and performance in Part 3.
#4: Myth about Part 3
Many students think you must use only formal vocabulary on Part 3.
They think you should not share personal examples.
This is incorrect!
You absolutely can use informal language on Part 3.
You should use formal, academic language as well.
Throughout the exam, you should use a range.
Use the vocabulary that is appropriate!
You absolutely should use personal examples!
Be sure to answer the question, but then make it personal!
This will help you share more details and provide a more interesting, native answer.
Takeaway
These are common myths and misunderstandings that many students have.
If you have believed one of these, you're not alone!
With today's episode, these things are cleared up so you won't hit a road block on test day!
Remember that it's all about the scoring system!
It is vital that you know what the Examiner is looking for.
This way, you can get the 7 or higher you need!
For every strategy on every part of the exam, sign up for our online IELTS study program!
What questions do you have from today's episode?
Please leave a comment below.