Today we share one of the toughest questions you can get for IELTS Writing Task 2.
It's about increasing prices of petrol in a mixed essay question.
This topic is a combination of an opinion and a problem solution question.
Today we'll tell you the highest-scoring way to write an essay for this question.
These strategies will help you with every mixed essay question.
If writing is the only score holding you back, sign up for our IELTS Writing course!
Task 2 question
There are a few ways this topic could be presented.
You might see it as a Problem/Solution essay.
It could also be presented as an Opinion essay.
Most likely it will be a mixed essay, like this:
Increasing the price of petrol is the best way to solve traffic and pollution problems.

To what extent do you agree or disagree?

What other measures do you think might be effective?
How to organize your essay
For a mixed essay, answer the first question in the first body paragraph.
You'll answer the second question in the second body paragraph.
Be sure to cover both sides of the argument in the first body paragraph.
You can do this by providing a concession for the side you don't agree with.
It's not enough to just share the side you agree with.
This doesn't sufficiently address the entire topic.
For more details on how to write concessions, sign up for 3 Keys IELTS.
#1: Agree
When brainstorming, quickly decide whether you agree or disagree.
For the agree side, brainstorm one reason for your opinion.
You will then brainstorm supporting details and examples.
Of course, the cause and effect is most direct this way, as consumers won't be able to purchase a lot of gas.

Therefore, individuals will be forced to find alternative means of travel, like bicycles and trains, decreasing pollution.
Remember to stick to it once you have brainstormed.
Don't fall into the trap of writing multiple reasons for your opinion and not supporting them.
Every new idea must be supported with details and examples!
Strategies Created by a Former IELTS Examiner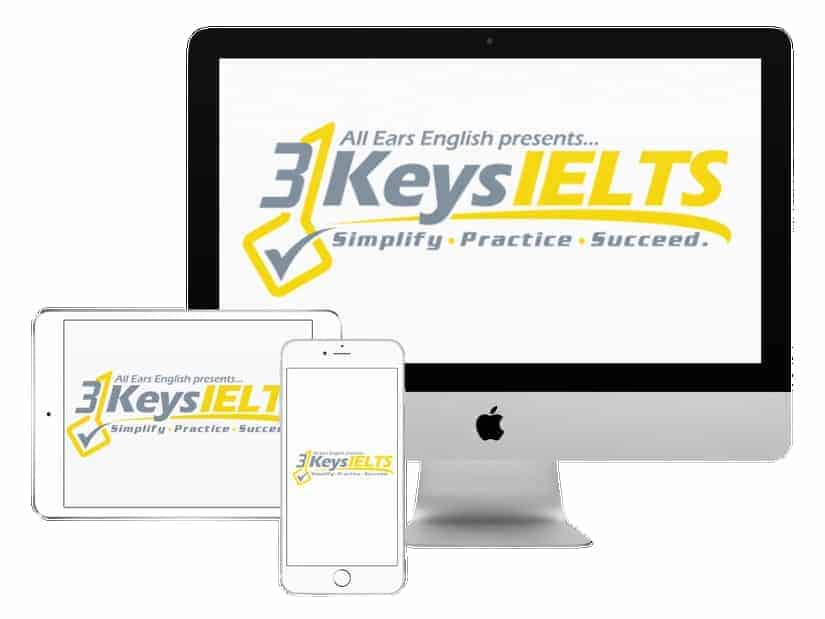 100% Score Increase Guarantee with our Insider Method

Are you ready to move past IELTS and move forward with your life vision?

Find out why our strategies are the most powerful in the IELTS world.

When you use our Insider Method you avoid the BIGGEST MISTAKES that most students make on IELTS.

Click here to get a score increase on IELTS. It's 100% guaranteed.
Personal examples
Don't shy away from using personal examples.
They are appropriate even on Writing Task 2!
The instructions tell you to use details and examples from your own experience.
Personally speaking, I am finding ways to drive less now that prices have risen.

For example, I carpool with other parents.
carpool: to share rides when transporting children
#2: Disagree
A possible reason to disagree is that there is no guarantee that the alternative will solve traffic and pollution problems.
There may be more scooters and motorcycles, but maybe the public busses are not eco-friendly.
This could actually increase pollution.
The concession could be as follows:
Though many feel there are more downsides, such as increased use of public busses possibly increasing pollution, I still feel that the pros outweigh the cons.
If you disagree, your concession will be for those who agree.
You will then share a reason for your opinion and details/examples supporting disagreement.
Other effective measures
The second body paragraph will answer this second question.
– What other measures do you think might be effective?
There are many possibilities!
You could discuss increased infrastructure for public transit, such as subways in large cities.
Better access
Reduced cost
Another possibility is electric vehicles.
Reducing price of electric vehicles
Increasing availability of chargers
Takeaway
More and more IELTS Writing Task 2 topics are mixed essays.
These will have two separate questions to answer.
Use today's strategies to be ready on test day!
This brainstorm will also prepare you for questions about rising gas prices.
Be ready for any topic with specific vocabulary!
For more strategies, sign up for 3 Keys IELTS!
What questions do you have from today's episode?
Please leave a comment below.