We are often asked to recommend books, podcasts and movies that help improve English.
Reading novels will increase your IELTS scores in so many ways!
Today you'll find out the reasons you should be reading novels.
We'll also share recommendations for 4 page-turners.
Two of these are fiction and two are non-fiction.
page-turner: a book you can't put down; you want to keep turning pages!
Reading a book you enjoy along with the news will ensure engagement and make learning enjoyable!
How do novels help you prepare for the IELTS exam?
One of the quickest ways to improve your English is by reading.
You need to take in native English.
You absolutely have to read when you're preparing for IELTS.
Increased vocabulary
Improved grammar
Improved spelling
Obviously, reading improves your Reading score.
You also need vocabulary and ideas to increase your scores for Speaking and Writing.
You do need to be reading the news, but you also want to read something entertaining and engaging.
#1: Where'd You Go, Bernadette?
This is a fiction novel by Maria Semple.
It is a beautifully-written story about an architect and her husband and daughter.
It's a page-turner because it's very suspenseful, and you want to keep reading to know what happens next.
It's not intense and dark like many suspenseful thrillers, but is light-hearted and fun.
There are plot twists and surprises.
It's also funny, engaging and entertaining!
There are descriptions of urban spaces and artistic architecture.
Without giving any spoilers, this book also deals with identity theft.
Strategies Created By a Former Examiner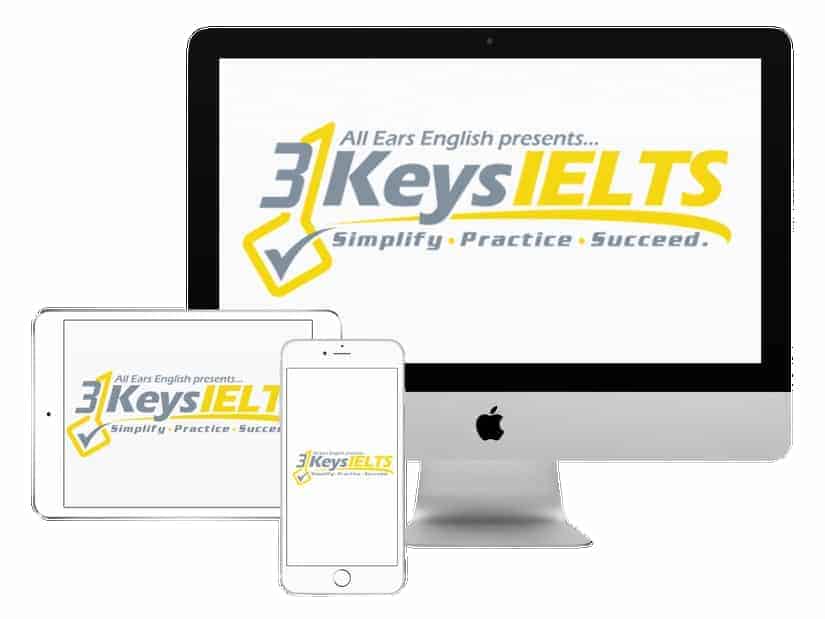 100% Score Increase Guarantee with our Insider Method

Are you ready to move past IELTS and move forward with your life vision?

Find out why our strategies are the most powerful in the IELTS world.

When you use our Insider Method you avoid the BIGGEST MISTAKES that most students make on IELTS.

Click here to get a score increase on IELTS. It's 100% guaranteed!
How can this book help you on IELTS?
Many questions on Speaking and Writing ask about family relationships.
The descriptions in this book also prepare you to write about art and architecture.
Your Writing Task 2 question might ask you about the potential dangers of technology.
Possible identity theft is an excellent reason for this topic!
Students often try to use identity theft as a reason, but don't have the vocabulary to do it well.
After reading this novel, you'd have the high level vocabulary you need!
#2: The Other Mrs.
This is the latest fiction novel by Mary Kubica.
She is the author of Gone Girl, which is also very intense and suspenseful.
It is a very intense thriller mystery and is dark, but not scary.
A family moves to Maine from Chicago to deal with a family loss.
They're living in a big old house and to avoid spoilers, we'll just say that events unfold.
It's definitely a page turner!
How can this book help you on IELTS?
So many common IELTS topics are covered in this book!
Moving
Place descriptions
Small town vs. urban settings
Familial relations
Raising children
Health
Mental health and physical health
You will learn vocabulary for all of these topics.
In addition, you won't be able to put it down!
You want a book like this that is engaging so you are excited to read it!
#3: In Cold Blood
This is a nonfiction novel by Truman Capote.
It is a classic- many high school and college students are required to read it.
It was groundbreaking, as it was one of the first popular true crime novels.
He delves into one of the most infamous multiple homicides in the history of the United States.
It covers the details of the case and the family that murdered.
The author also shares details of the murderers, including how they were raised and their backgrounds.
The court case is shared where they were both sentenced to death.
It is thought-provoking, as there were mental health issues at play.
It seems possible these criminals could've been hospitalized and rehabilitated instead of put to death.
How can this book help you on IELTS?
You need to be thinking about your opinions on controversial subjects.
Capital punishment
Mental health
True crime
Legal systems
Because it is so thought-provoking, it forces you to examine these and consider your own opinions.
It's also beautifully-written and full of high level vocabulary on all these topics.
Crime is a very common IELTS topics, so you need to be prepared for questions about it!
#4: The Castle on Sunset
This novel is also nonfiction and was written by Shawn Levy.
It is about the history of the Chateau Marmont in Los Angeles, California.
This is a hotel that was very involved in Hollywood.
It is perfect if you are interested in celebrities and classic film stars.
It is hugely entertaining and you will likely read it in just a few days!
How can this book help you on IELTS?
A function you'll likely need to have mastered for IELTS Speaking is comparing the past to now.
As this book describes one hotel over the years, it's perfect for this!
Vocabulary for many common IELTS topics will be learned.
Media
Celebrities
Music
Property
Not only that, but it's very interesting and will keep you engaged in your study!
How can novels help you with Speaking Part 2?
A common Part 2 question asks you to describe a book you read recently.
Often, students will describe a textbook or a self-help book.
Because these do not have a plot to describe, it's very difficult to fill 2 minutes!
A much better option is to describe a novel!
If you have only read novels in your native language, it will be difficult to have the vocabulary you need to score highly on this question.
Read a novel in English so you are prepared!
Takeaway
There are so many reasons you should be reading novels in English!
Instead of just reading the news, find a book you are interested in that you can't put down!
You will improve your reading skills, spelling and grammar and also learn new vocabulary.
Additionally, you'll fill your brain boxes with vocabulary for many different topics.
You don't know what topics you'll face on IELTS, so you need to be ready!
For all the strategies you need for a 7 or higher, sign up for 3 Keys IELTS today!
What questions do you have from today's episode?
Please leave a comment below.