Today you'll meet Adelino from Brazil!
His story is extremely inspiring!
He took the IELTS Exam once and got higher scores than he needed.
Find out how you can prepare for the exam, work, and be a good partner all at the same time.
And then move on to your future dreams!
For all the strategies you need, sign up for 3 Keys IELTS!
Adelino's background
He lives in Sao Paulo.
He is a biologist working for the Brazilian nuclear program.
He and his wife have been thinking about making a change.
They want to move to New Zealand.
In order to do this, he needed to pass IELTS!
How many times did he take IELTS?
In fact, this was his first certification exam.
He was extremely happy to not have to take it more than once!
Unlikely many students, he did not attempt to prepare alone.
He realized right away how complex the exam is.
It's all about managing time and pressure.
3 Keys IELTS was the key!
He was a long-time listener of All Ears English.
Through them, he heard about the IELTS Energy podcast.
He was impressed with the podcast.
It was clear the IELTS advice from the all Ears English team could be trusted.
He decided to sign up for the course right away.
What scores did he get?
He needed a 7 or higher on each exam.
This was the requirement to move to New Zealand and work as a professional.
These are amazingly impressive scores!
He was especially surprised by his speaking score!
He had always had positive feedback on his speaking, but he didn't know what he would score.
There's a chance people were just being nice about his speaking skills.
Which study plan did he follow?
He chose the 60-day study plan.
He works and wanted to spend time with his wife.
Because of this, he knew he needed a longer period of time.
This way he could dedicate himself to study.
However, he would also have time for everything else he needed to do.
He could spend time with his wife, dogs and garden!
How long did he study each day?
He spent 1.5 hours studying every night.
After his wife went to bed, he would study from 10:30 until midnight.
This was just the focused test practice.
You need a balance!
Additionally, he was improving his general fluency throughout the day.
He removed Portuguese wherever possible.
He watched television, listened to music and podcasts and read in English.
Every day he listens to podcasts in English!
English is a gateway
Adelino has found that English is a gateway to a universe of knowledge.
The amount of articles and information that exists online in English dwarfs what is available in other languages.
If you want to progress in every field, you will need English as a tool.
Luckily, he enjoys learning English.
It would be hard to dedicate yourself and be motivated with such commitment if you didn't like it.
You have to find a way to enjoy English.
Whatever you like, content in English is waiting for you!
Strategies Created By a Former Examiner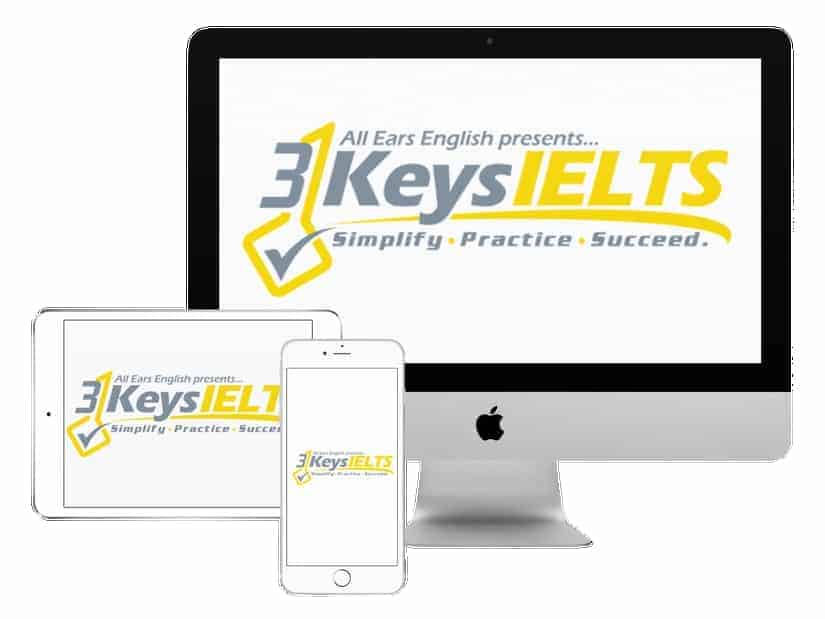 100% Score Increase Guarantee with our Insider Method

Are you ready to move past IELTS and move forward with your life vision?

Find out why our strategies are the most powerful in the IELTS world.

When you use our Insider Method you avoid the BIGGEST MISTAKES that most students make on IELTS.

Click here to get a score increase on IELTS. It's 100% guaranteed!
Adelino's advice for IELTS Speaking
He spoke out loud to himself all the time in English.
His family sometimes thought he was crazy!
However, it's a way to call up the phrases, vocabulary and structures you're learning.
He also has many friends he travels with.
This gives him many chances to practice speaking English.
They stay in hostels and talk to everyone staying there.
He is an active listener!
He keeps his dictionary and vocabulary notebook close while listening to podcasts.
He adds expressions and vocabulary.
What did he do on test day to score 8.5?
He was prepared!
He had been imagining many scenarios.
He had been speaking out loud a lot.
Very often he practiced answering IELTS practice questions.
He was confident!
He followed all the strategies in 3 Keys so he knew what the Examiner was listening for.
Tips for IELTS Writing
Adelino followed all the strategies in 3 Keys.
This gave him the rhythm to feel confident about time management.
He followed the steps to brainstorm and write a high-level essay.
He was stressed at one point, but he knew what to do.
He used the templates so he could write a well-organized essay.
Reminding himself that he had the strategies he needed, he focused and performed well.
Simplify for high IELTS Reading scores
It's not a comprehension exam!
He learned how to skim and scan.
This way, he could find specific keywords.
He was given a very difficult, complicated Reading exam.
If he didn't have the strategies, he'd have become caught up in the text.
He'd have thought too much.
Instead, he followed the steps.
Essay feedback was vital
At first, he was scoring very low when he received essay feedback.
He then realized he was overcomplicating it.
He needed to simplify and use templates.
He was trying to show knowledge about the subject.
This is not the skill that is being tested!
Instead, you need to show you can express yourself in English!
Without that feedback, he would not have received such high scores.
Don't get derailed on IELTS Listening
It's all about timing.
If you miss an answer, you cannot panic.
You must stay focused and manage your anxiety.
If you stay on track, you can still get a very high score!
If not, you can miss many answers!
Follow the strategies to make sure you get the score you need!
Takeaway
You can get the score you need the first time you take IELTS!
Like Adelino, you could get higher scores than you even need!
However, to do this you need strategies.
Adelino didn't try to prepare on his own.
He knew he needed a study program!
In today's episode, he shares how 3 Keys IELTS helped him so much.
For all the strategies that helped him score Overall 8, sign up today!
What questions do you have from today's episode?
Please leave a comment below.